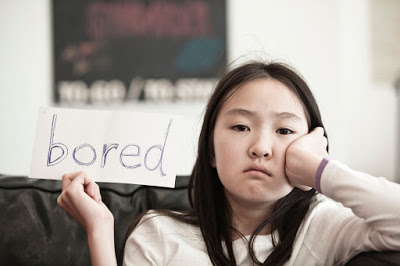 Okay, this morning we sent out the latest "When Swing Was King" activity pages
to the 12 senior facilities where we normally do our program every month. We're told by the activity directors that the quizzes and trivia and personal notes that we've been creating have been very warmly received. That's great news. And, as we've mentioned in previous posts about this matter, please feel free to copy the material and send them along to seniors (including your baby boomer buddies) as a little help with the "quarantine blues."
—
Hey, friends! This time around we have another 40 Multiple Choice questions for you (with answers provided afterward) as well as a few "points to ponder" that we hope you will enjoy. For next time, we are preparing a couple of pop culture-themed crossword puzzles for you to try.
Despite the quarantine, Claire and I are keeping busy. For instance, we are engaged in a lot of correspondence, learning how to use Zoom for video conversations (amazing technology), home projects, and creating these activity pages for you. We are also doing a lot of reading, some writing, and I'm working on a sermon I'll be giving at Emmanuel Church this Sunday morning. I will actually be preaching to an empty church sanctuary while some tech guys will "live stream" the video over the internet. Unusual times we're living in, huh?
But, I'm sure, like many of you, we are earnestly praying for America and the world, asking the Lord to deliver us from the virus (and the fears associated with it), to get our economy back to some degree of efficiency, and yet to learn those crucial spiritual lessons He has for us in this crisis.
We miss you all. But we do hope these pages we're sending over bring a little relief from the tedium of these quarantine days. Keep looking up!
Points to Ponder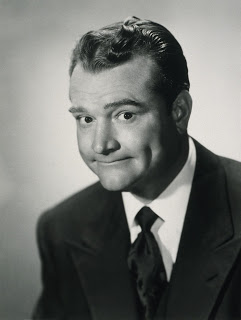 "There are three signs of old age: loss of memory and…Well, I forget the other two." (Red Skelton)
"Just the other day, it seems, the kids were running through the house, slamming doors, breaking glass, making noise. Time goes by so quickly. Sometimes everything seems so fleeting." (Perry Como)
"It isn't where you came from, its where you're going that counts."
(Ella Fitzgerald)
Multiple Choice Questions
1) Clem Kaddidlehopper, Sheriff Deadeye, Cauliflower McPugg, and the Mean Widdle Kid were all characters created by what comic genius?
A) Sid Caesar
B) Red Skelton
C) Joey Bishop
D) Flip Wilson
2) What product used the tagline,
"A little dab'll do ya?"
A) Jack Daniels
B) Pepsodent
C) Listerine
D) Brylcreem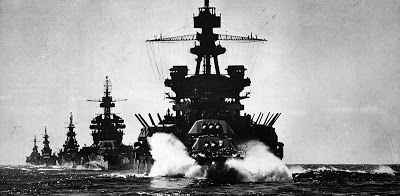 3) Which one of these World War II commanders represented the U.S. Navy?
a) Douglas MacArthur
b) Omar Bradley
c) Chester Nimitz
d) George Patton
4) The famous "Who's on First?" comedy routine was created by:
A) Abbott & Costello
B) Bugs Bunny & Daffy Duck
C) The Three Stooges
D) Steve Allen
5) The "Twist" dance craze was due primarily to a singer whose real name was Ernest Evans.  But we know him as:
A) Fat Domino
B) Fred Astaire
C) Donald O'Connor
D) Chubby Checker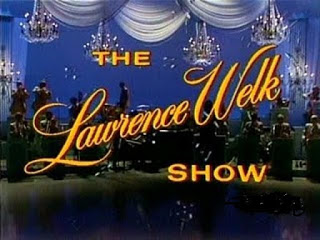 6) Who in this list were NOT regulars on The Lawrence Welk Show?
A) The Lennon Sisters
B) Norma Zimmer
C) Doc Severinsen
D) Myron Floren
7) Referring to the attack on Pearl Harbor, President Franklin D. Roosevelt declared that it would be a day that would "live in _________."
A) horror
B) infamy
C) our hearts forever
D) history
8) LaVerne, Patty, and Maxene are better known as:
A) The Lennon Sisters
B) The Andrews Sisters
C) The McGuire Sisters
D) Patty and the Patty-Cakes
9) What early TV star is associated with the shows House Party, People Are Funny, and Kids Say the Darndest Things?
A) Art Linkletter
B) Wink Martindale
C) Jack Paar
D) Allen Funt
10) Who did John F. Kennedy defeat in the U.S. Presidential election in 1960?
A) Richard Nixon
B) Ronald Reagan
C) Thomas Dewey
D) Hubert Humphrey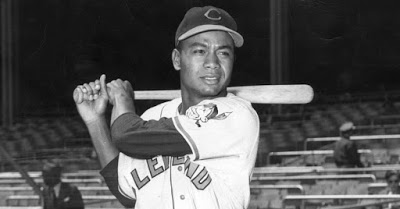 11) Jackie Robinson was the first black player signed to play in Major League
Baseball's National League?  Who was the first in the American League?
A) Willie Mays
B) Willie McCovey
C) Satchel Paige
D) Larry Doby
12) Which of the following was NOT
a TV newscaster?
A) Chet Huntley
B) David Brinkley
C) Jack Paar
D) Walter Cronkite
13) What actor was a star in Bonanza and Little House on the Prairie?
A) Lorne Greene
B) Michael Landon
C) Pernell Roberts
D) Dan Blocker
14) What singer was managed by Colonel Tom Parker?
A) Jerry Lee Lewis
B) Frank Sinatra
C) Patsy Cline
D) Elvis Presley
15) What became the 50th U.S. state in August 1959?
A) Hawaii
B) New Mexico
C) Puerto Rico
D) Alaska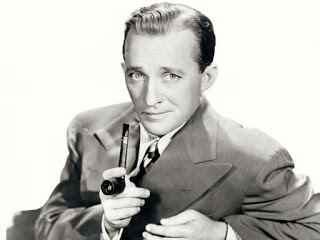 16) Which of the following was NOT 
a Bing Crosby movie?
A) My Favorite Brunette
B) Going My Way
C) Bells of St. Mary's
D) High Society
17) Which famous American penitentiary closed in 1963?
A) Folsom Prison
B) Alcatraz
C) San Quentin
D) Leavenworth
18) What do Jane Cairns, Margaret Allen, Lana Turner, Betty Kern, Ava Gardner, Kathleen Winsor, Doris Dowling, and Evelyn Keyes all have in common?
A) They all were winners of Academy Awards as Best Supporting Actress.
B) They were all wives of bandleader Artie Shaw.
C) They were all winners of the Miss California contest.
D) They all portrayed girl detective Nancy Drew in the movies.
19) Neil Armstrong was the first man to set foot on the moon. Who followed him down the lunar module ladder soon afterwards?
A) Gus Grissom
B) John Glenn
C) Buzz Aldrin
D) Wally Schirra
20) The singer who recorded "Sixteen Tons" was:
A) Jimmy Dean
B) Hank Williams
C) Jerry Lee Lewis
D) Tennessee Ernie Ford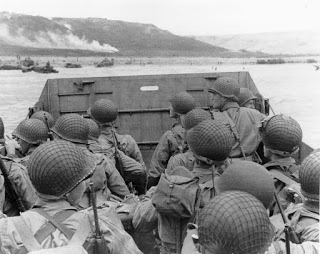 21) What general was Supreme Commander over the Allied forces in Europe?
A) George Marshall
B) Douglas MacArthur
C) Dwight D. Eisenhower
D) George S. Patton
22) What actor starred in the epic films The Ten Commandments, Ben-Hur, El Cid, and Planet of the Apes?
A) Robert Redford
B) Gregory Peck
C) Stephen Boyd
D) Charlton Heston
23) Which Pope was the first to visit the United States in 1965?
A) Pope Paul VI
B) Pope John
C) Pope Pius X
D) Pope John Paul II
24) Which of these early TV programs was NOT a game show?
A) The $64,000 Question
B) Sky King
C) What's My Line?
D) To Tell the Truth 
25) In 1955, which popular fast food chain first opened?
A) McDonald's
B) Taco Bell
C) Kentucky Fried Chicken
D) Dunkin Donuts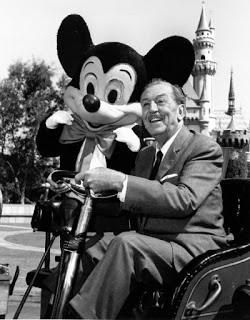 26) During what year did Disneyland first open in Southern California?
A) 1939
B) 1955
C) 1964
C) 1971
27) The gorgeous Edie Adams was the wife of :
A) Steve McQueen
B) James Garner
C) Jack Webb
D) Ernie Kovacs
28) What actor was NOT frequently featured in monster movies?
A) Bela Lugosi
B) Boris Karloff
C) Spencer Tracy
D) Lon Chaney, Jr.
29) Which of those listed below was NOT an important World War II battle fought in the South Pacific?
A) Malta
B) Coral Sea
C) Midway
D) Leyte Gulf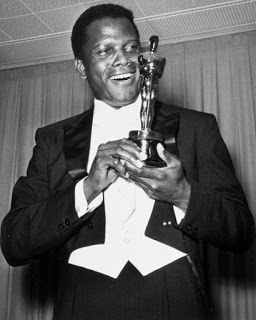 30) In 1964, Sidney Poitier became the first black actor to win the Academy Award for best actor. The film he won the award for was:
A) In the Heat of the Night
B) Lilies of the Field
C) Song of the South
D) Shakespeare's Othello
31) The R.C. in R.C. Cola stood for:
A) Red Cap
B) Royal Crown
C) Registered Cola
D) Raystar Company
32) What did the V. in V.E.
and V.J. stand for?
A) Vacuum
B) Veronica
C) Victory
D) Vegetables
33) What company introduced "T.V. Dinners" back in 1954?
A) Swanson
B) NBC
C) Safeway
D) Krogers
34) The highest score ever in professional basketball was 100 points set by this man in 1962:
A) Bob Cousy
B) Jerry West
C) Wilt Chamberlain
D) Oscar Robertson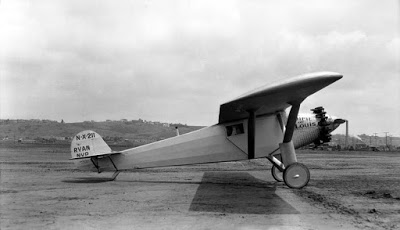 35) What "lucky" aviator first flew solo over the Atlantic Ocean?
A) Amelia Earhart
B) Wily Post
C) Charles Lindbergh
d) Orville Wright
36) Elvis Presley's mansion in Memphis is called:
A) Graceland
B) Heartbreak Hotel
C) Old Dominion
D) Shangri-La
37) The star of the TV series
The Honeymooners was:
A) Ernie Kovacs
B) Red Skelton
C) Dick Van Dyke
D) Jackie Gleason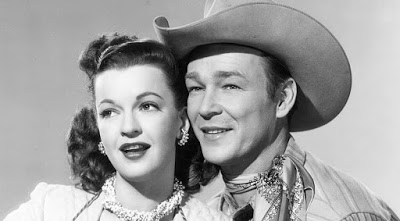 38) What was the theme song of Roy Rogers and Dale Evans?
A) "Buttons and Bows"
B) "Happy Trails"
C) "A Cowboy's Serenade"
D) "Don't Fence Me In"
39) Which New York Yankee was baseball's "home run king" in 1961?
A) Mickey Mantle
B) Yogi Berra
C) Joe Dimaggio
D) Roger Maris
40) Of which automobile did Dinah Shore sing, "See the U.S.A. in your
_____________________________"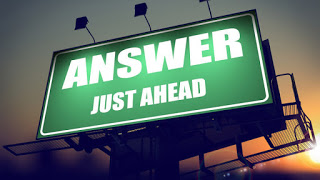 Quiz Answers:
1) B — Red Skelton
2) D — Brylcreem
3) C — Chester Nimitz
4) A — Abbot & Costello
5) D — Chubby Checker
6) C — Doc Severinsen
7) B — infamy
8) B — The Andrews Sisters
9) A — Art Linkletter
10) A — Richard Nixon
11) D — Larry Doby
12) C — Jack Paar
13) B — Michael Landon
14) D — Elvis Presley
15) A — Hawaii
16) A — My Favorite Brunette
17) B — Alcatraz
18) B — Artie's wives
19) C — Buzz Aldrin
20) D — Tennessee Ernie Ford
21) C — Dwight Eisenhower
22) D — Charlton Heston
23) A — Pope Paul VI
24) B — Sky King
25) A — McDonald's
26) B — 1955
27) D — Ernie Kovacs
28) C — Spencer Tracy
29) A — Malta
30) B — Lilies of the Field
31) B — Royal Crown
32) C — Victory
33) A — Swanson
34) C — Wilt Chamberlain
35) C — Charles Lindbergh
36) A — Graceland
37) D — Jackie Gleason
38) B — "Happy Trails"
39) D — Roger Maris
40) "See the U.S.A. in your Chevrolet!"