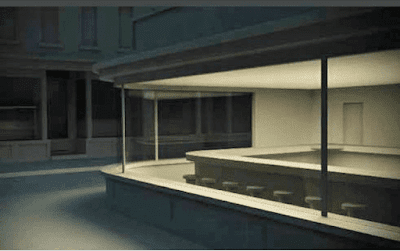 Church being cancelled last Sunday was the shot across the bow.  Yesterday's directives from the governor and mayor prohibiting gatherings of more than 10 people hit even closer.  But then this morning, when I pulled up at 6 in the Panera parking lot only to find that the public was locked out (except the drive-through), I realized there was going to be no escape from "The Great Hunkering Down" of Spring 2020.
Are we dealing here with an inevitable plague, the sword of the Wuhan CV dangling above us by a hair?  Or is this an overreaction steeped in panic, politics, corruption, conspiracy, nanny state bureaucracy, the domino effect of peer pressure, or a combination of any or all of the above?
Who knows? Not me, certainly. However, whatever the cause, there is no denying that the world is facing a terribly severe crisis.  So far in the U.S. this has meant economic disaster – no small thing, certainly – but (particularly in Italy), the Wuhan Coronavirus has taken thousands of lives.  Thus it is a plague of horrible proportions dealing out suffering and death, widespread economic erosion that could well become ruin, and increasing fear and despair.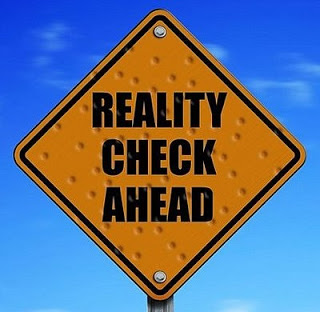 How then should we respond?  Well, at the close of this note, I'm posting 4 links where I've found particularly helpful answers to this crucial question.  They are meaningful, hopeful, and imminently practical messages from Joni Eareckson Tada, Sean McDowell, the Billy Graham Evangelistic Association, and Dr. Abdhu Sharkawy. Please check them out.
The perspectives of these people spell out our basic and most important responsibilities in this present crisis.  Indeed, they are foundational.  However, I also think it helpful that we make plans to deal with the "Great Hunkering Down" part of the challenge; that is, how do we best "redeem the time" (as Scripture puts it) in these next few weeks in which school closings, event cancellations, quarantines, work from home orders, and social distancing are part of the scene.
So it is that my counsel here doesn't concern hand-washing techniques, but rather how to avoid hand-wringing in worry or, what is sometimes just as bad, thumb-twiddling in boredom for the duration.  I have four general suggestions.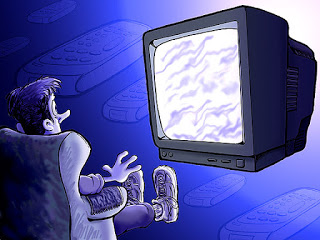 1)  Find better uses for your extra time than "binge watching" a television series which, as you are well aware, is one of the main recommendations popping up on your computer screens.  Instead of wasting these days in cultivating mindlessness, do something productive.  Have any home projects or your to-do list?  Anything like cleaning the windows?  Clearing out the drawers?  Lightening the load in your storage room, basement, or garage?  Preparation for lawn and garden projects?  Even in your entertainment choices, think creatively and in terms of true, lasting value.  Work on a jigsaw puzzle with the family.  Put a model together.  Read quality books.  Think of how much better off you'll be, if and when normalcy returns, with productive projects completed and time well invested.
2) Service to others.  We will all be experiencing various degrees of quarantine (either self-imposed or frustratingly imposed upon us by others) but that doesn't mean we can't spend some of our "hunkering down" time in meaningful ministry.  Among the options?  Writing letters and cards.  Phone calls, especially to those who could use an uplifting word of encouragement.  Baking cookies or preparing in-home meals for seniors and others – even if the "social distancing" might mean you freeze them for later distribution.  You get the idea.  Look for opportunities and the Lord will provide them.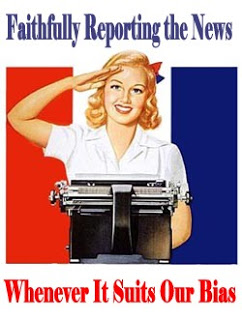 3) Be careful where you get your news.  A major reason for the panic being felt by the American public is because of the panic-heavy agenda promoted by the alarm-loving, leftist media.  So, for your own sakes as well as all of those in your sphere of influence, find the best (that is, fact-based) information on the virus and its effects.  My recommendations?  Power Line, The Federalist, Daily Signal, Fox News, the Stream and yes, the White House website.
And finally, and certainly not the least crucial, 4) Prayer.  However, this isn't just a repetition of the theme as you'll see it in the links I'm providing below.  No, here too I'd like to encourage you with a few practical helps.  For instance, connect your worries to quick prayers; that is, throughout the day, as you hear or read virus-related news items, pause and say a prayer.  But also take two or three times a day to more carefully pray for God's deliverance, strength, and holy purposes to be revealed to mankind.  Thank Him for His sovereignty and wisdom.  Thank Him for the glorious and secure reality of heaven.  And pray that the crisis be a marvelous awakening of non-believers and backslidden Christians.  Other options?  Take a prayer walk.  Make a call and spend a few minutes in prayer with a friend.  Be a bright example to your kids of how to go confidently and joyfully before God in moments of trial.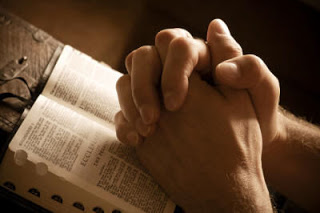 Guys, the "Great Hunkering Down" doesn't have to be the description of our lives in these next few weeks. Instead, it can be a time of spiritual peace, growth, and genuine accomplishment.  And, as we pursue holy purposes in this time of challenge, we are presenting a winsome witness to a frightened, confused world.  Let's do it.
Those links?
1) A Calming Word During the Coronavirus by Joni Eareckson-Tada
2) A Calming Word During the Coronavirus by Sean McDowell
3) 3 Billy Graham Quotes to Help Fight Coronavirus Fears from the Billy Graham Evangelistic Association
4) Letter from Toronto: An Infectious Diseases Specialist Reflects on COVID-19 by Dr. Abdhu Sharkawy.