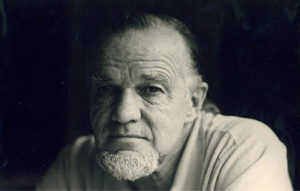 This Struggling NBC Reporter Heard Schaeffer at Just the Right Time by Cal Thomas
Francis August Schaeffer IV came into my life with the perfect timing only God could create. I was trying to figure out the meaning of life while struggling to be a big-time reporter for NBC News in Washington. It was 1971, and Mutual Radio's Forest Boyd invited my wife and me to hear a philosopher-theologian from Switzerland, who talked in a high-pitched voice, gestured a lot with his right hand and wore funny clothes.
After a couple of hours of listening to Dr. Schaeffer, I told my wife I had no idea what he was talking about, but I intended to find out. I bought The God Who Is There but couldn't understand much of it. Later I picked up True Spirituality, a book Schaeffer said he later thought he should have written first. That book unlocked all the others, and I began to devour his work at about the same time I became serious about studying God's Word.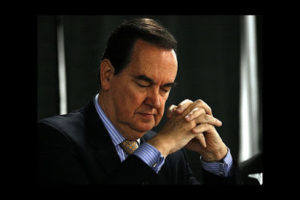 Dr. Schaeffer taught me about the intellectual component of Christianity and muscular faith. He said there was no such thing as a stupid question and that any question, if sincere, deserved an answer. He provided lots of answers to my many questions.
He taught me how to think, which was to be critical in my professional life as a journalist and in my personal and relational life. "Most people catch their presuppositions like they catch a cold" was one of his more familiar statements. Know not only what you believe, but why you believe it was key for him, as it came to be for me.
He taught me how to "push people to the logical conclusion of their presuppositions," which I have used effectively in public debate and in private conversation, not to win points, but to point people to Jesus the Christ. His influence, and that of his wife, Edith (who was equally gifted with intellect and an abundance of grace), will continue in the lives of those they personally touched and through their writings for generations yet to come.
(This article originally appeared in The Pearcey Report back in the fall of 2007.)