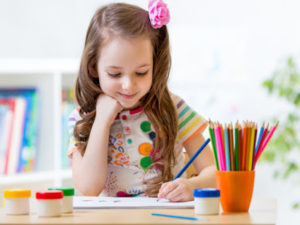 Because of the quite legitimate concerns over the spread of the China virus in senior centers, our "When Swing Was King" shows remain grounded. Indeed, we have not been allowed into any of the 12 facilities on our regular monthly schedule for the last 3 months. Now June is closed too and the rest of the summer very much in question. We are really saddened by this.
However, as many of you are aware, at the very beginning of the quarantines, we came up with the idea of creating "Anti-Boredom Packets" to send over to the activity directors in the places we normally present our "When Swing Was King" shows. They could then copy these activity pages and hand them out to residents. Our purposes in this project were to encourage, to lift spirits, to be winsome and useful in our Christian witness, and to give seniors some serious points to ponder along with a lot of fun stuff. And, in all of this, we hoped to show them that our love for them remains very much in place.
Our activity packets are really pretty neat. They generally consist of 9 pages: 60 or 70 pop culture quiz questions (and answers at the back), quotations and Scriptures, photos, and a personal note from Claire and me. We are delighted to say that they have won rave reviews from both residents and activity directors, as well as from many others who have copied them from off our website. And, though it takes quite a bit of work to put each packet together, we are really thrilled and will keep them coming. As a matter of fact, a couple of days ago, we sent out our 16th "Anti-Boredom" packet. Yes!
As great a blessing as these activity packets have been, however, we have decided to open a "second front" in our ministries to seniors. That may yet involve the Donut Dodge that we had been planning since last fall but, at least for now, our plan is to "get sweet" by assembling special packages for residents with different candies (sugar-free for diabetics), personal notes, and artwork provided by kids. We did a test run of this idea at Easter and everyone involved found it delightful. But here's the important pitch in this post — we need help with getting the artwork to the lonely grandmas and grandpas in the facilities. And that's where your kids come in!
If you have kids who can draw, color pages from a coloring book, and/or write notes of greeting, please connect with us soon because we're already preparing our first 150 sweet packages. This opportunity is for families, churches, individual kids who are willing to 1) color pages from a coloring book and/or create their own artwork and 2) to give it a heading or caption somewhere that could say "Happy Summer" or "We are praying for you" or "God loves you" or "I hope you enjoy my picture" or anything else they might want to say? We will then gather up every masterpiece created and include them in the "sweet packages" we will give to residents.
We think this is a cool way to get kids thinking about ministry and it would be a big help to Vital Signs Ministries' outreach to seniors. So, what do you say? Can you get your kids to sharpen their crayons and help us out?