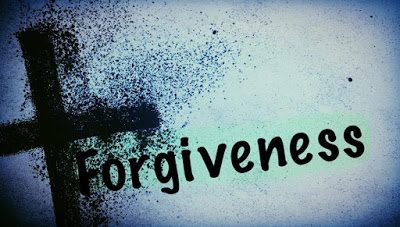 One of the blessings of Claire and I being in Great Britain last October was enjoying a stimulating luncheon conversation at a Manchester "carvery" with our old friend Stuart Cunliffe. Stuart is a pro-life colleague, a prayer warrior, an evangelist, and a well-informed observer of how the Church is interacting with the culture.
Stuart once hosted a blog to which I occasionally linked articles, but he has "wound down" quite a bit from that practice in recent years. And so, we discussed an idea over lunch that we might perhaps team up every once in awhile with a joint effort; namely, posting some of the correspondence between us. We will see how it goes and how it is received by others…beginning with this first experiment. Thus, I print one of Stuart's recent letters to me (in red type) and my reply (in blue type.) Let's get started.
Dear Denny,

When I accepted Christ I knew all my sins were forgiven. Old things passed away. Everything became new. I knew I had a fresh beginning. I was washed clean.

God forgives. But there is one thing He requires. He requires us to forgive others. "If you forgive men their trespasses," said Jesus, "your heavenly Father will also forgive you. But if you do not forgive men their trespasses, neither will your Father forgive your trespasses."

Corrie ten Boom, a Dutch watchmaker's daughter, was sent to a concentration camp by the Nazis for helping Jews. After the war — she survived; her father and a sister did not — she travelled the world speaking about God's love. After she spoke at a church in Germany one day, a man came over. "How grateful I am for your message, Fraulein," he said. "To think that, as you say, He has washed my sins away!"

She recognised him. He was a former concentration camp guard at Ravensbruck. Suddenly it all came back — the mocking men, the piles of clothing, her sister's pain-blanched face.

The man had his arm extended to shake her hand. Her hand stayed by her side. Lord Jesus, she prayed, forgive me and help me to forgive him.

She couldn't. Even as the angry, vengeful thoughts went through her mind, she recognised the sinfulness of them. Jesus Christ had died for this man. Was she going to ask for more? Again, she breathed a silent prayer. Jesus, forgive me and help me to forgive him.

As she took his hand, the most incredible thing happened. From her shoulder, along her arm and through her hand a current seemed to pass from her to him, while in her heart there sprang a love for this stranger that almost overwhelmed her.

"I forgive you!" she cried out. It was then she realised that the world's healing doesn't depend on our forgiveness, any more than on our goodness, but on His. When He commands us to love our enemies, He gives us, along with the command, the love to do it.

Is forgiveness a process, or is it a decision? Why is forgiveness important?  Will not forgiving others affect our Christian walk?

What do you think?

My regards to your wife.

Stuart.
—–
Hey, Stuart,

What a challenging account from Sister ten Boom.  Thank you for sending it over.

I believe you are spot on to underscore the importance of a Christian forgiving those who sin against him.  It is one of the hard duties of a disciple of Jesus – hard in the sense of being strongly contrary to our natural bent.  But Christ asks us nothing that we cannot actually perform.  He commands us nothing that we cannot faithfully obey.  And this is possible because He has given us (in addition to the matchless gift of forgiveness from our own sin) the power of the Holy Spirit to live above our natural selves.  He has made us new creatures, genuinely "born again," with a brand new, spotlessly clean heart in which the Spirit dwells and inspires and empowers.  Forgiving others is a task the non-Christian simply cannot do.  However, the believer who can utilize the power of the Holy Spirit can do this otherwise impossible task.

But do we?  Do we accept the Lord's command or do we instead stay sullenly in our flesh, acting as if we have not been wholly redeemed from our own wicked deeds and attitudes…and as if the Lord's provision of the Spirit to obey His directives doesn't exist?

The Corrie ten Boom story you relate vividly illustrates how we too often answer the above questions in the negative. But her story also emphasizes how we can, by God's ongoing graces to us, overcome our natural selves and act instead like the heavenly children He has redeemed and empowered us to be. Hallelujah. 

Your closing questions are also provocative, Stuart.  Is forgiveness a process or is it a decision?  Is it important and does it affect our daily lives of sanctification.  It's clear, of course, that you ask those questions not because you are looking for the answers but rather to stimulate me (and others who might look over our shoulders at the letters we exchange) to consider the important implications.  For, knowing you as I do and being aware of your life of steady purpose in following the Lord's leading, you believe that:  a) Yes, forgiveness is a PROCESS in that the disciple of Christ becomes quicker to forgive and more consistent to forgiver as, over time, they know more and better act upon the Word of God.  

b) Yet, forgiveness is also a DECISION, more accurately, an ongoing series of decisions.  Spirituality is never automatic.  It always involves our will, our conscious action to trust biblical teaching over our own inclinations.  We will undoubtedly choose wrong sometimes and thus sin.  We will "go our own way" instead of His.  But God is yet merciful and, we confess those sins, He will give us a clean slate, a fresh start, and supernatural assistance to do the right thing next time.

And c) Yes, forgiveness affects all of our walk with Christ and so it is profoundly important.  Like any other sin, a lack of forgiveness will quench the Spirit's power in our lives, deny us the comfort of free and intimate fellowship with the Lord, besmirch our public witness for God, and steal from us (for that period of time, we remain in sin) the heavenly rewards we would otherwise be storing up.

So, thank you, my dear friend for this stirring reminder of how critical forgiveness is – both our grateful reception of it because of Christ's sacrifice on the cross and our duty to express to others the effects of God's grace to us.  Stay the course, brother. And I will look forward to our next letter exchange.

Your Nebraska friend, 

Denny