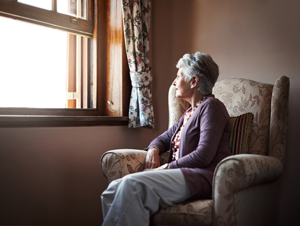 We are sending out this morning to our quarantined "When Swing Was King" fans the third in our ongoing series of activity sheets. As we've mentioned earlier, this project is to help the residents occupy their time in these boring days of isolation, kindle memories which encourage happiness and self-esteem, and let them know that we are thinking of them and lifting prayers to God in their behalf.
But there is another wonderful possibility in this project. And that is if others (like you!) would get involved. 
You can easily do so by making contact with seniors you know and with local senior care facilities in view of sending to them these activity sheets. Depending on the installment, they will offer trivia relevant to seniors (including baby boomers), quizzes (with answers provided at the end), quotations on various themes (including Scriptures), and even some casually engaging Bible quizzes.
This Vital Signs Blog post ("A Quarantine Activity Option") outlines the plan and gives the first activity sets. The second activity set can be found in this post.
And the latest set of quizzes are printed below.
Have fun — we know you'll try them yourself! But please do consider using email or postal letter or even the telephone to pass them along to someone who might otherwise be at home or in their lonely assisted living room worrying and twiddling their thumbs.
———————————-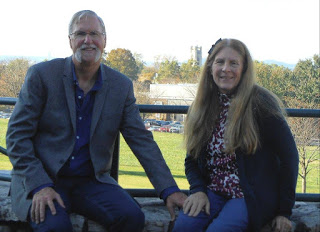 Hey friends, Denny & Claire here. The quarantine is getting to us all but we are working, reading, walking, and praying our way through it. And, of course, many of our prayers concern our "When Swing Was King" fans. We are asking the Lord to grant you good heath, exceptional patience, and deep spiritual joy even in the midst of this "Great Hunkering Down" period.
In this series we have 30 Multiple Choice questions on a variety of popular culture topics. Those are followed by 40 Matching questions that connect major motion pictures with their stars AND songs to specific singers or bands. The answers to both sets of questions will be there too.  Hope to see you soon but, until then, we will keep in contact with these activity packs. We hope they help pass the time a bit.
Multiple Choice Questions
1) What was Woodstock?
a) an anti-war demonstration
b) a Plymouth station wagon
c) a rock music festival
d) a tree-hugging event
2) What famous baseball player married Marilyn Monroe in 1954?
a) Mickey Mantle
b) Ted Williams
c) Ty Cobb
d) Joe DiMaggio
3) What was Doc Severinsen's instrument?
a) trumpet
b) flute
c) drums
d) electric guitar
4) Who was the first man on the moon?
a) Buzz Aldrin
b) Neil Armstrong
c) John Glenn
d) Gus Grissom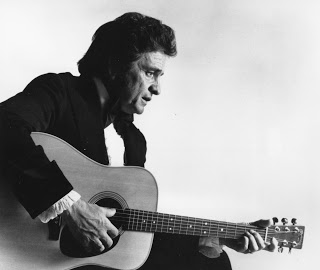 5) Which of the following is NOT a Johnny Cash hit?
a) "I Walk the Line"
b) "Blue Suede Shoes"
c) "A Boy Named Sue"
d) "Folsom Prison Blues"
6) Which TV game show began in 1956 and is yet running today?
a) The $64,000 Question
b) The Millionaire
c) The Price is Right
d) Hollywood Squares
7) Which of these clergymen did NOT have a very influential TV presence?
a) Billy Sunday
b) Oral Roberts
c) Fulton Sheen
d) Billy Graham
8) In 1952 Dr. Jonas Salk created a vaccine for…
a) polio
b) measles
c) diphtheria
d) malaria
9) Which of the following actors was NOT known for making gangster movies?
a) Jimmy Cagney
b) Humphrey Bogart
c) George Raft
d) Maurice Chevalier
10) What was Jimmy Dorsey's main instrument?
a) trumpet
b) saxophone
c) clarinet
d) trombone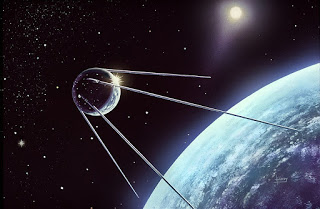 11) What was the name of the first satellite launched into orbit? It was in 1957 and it was sent up by the USSR.
a) Vostok
b) Sputnik
c) The Motherland
d) Telstar
12) Which of the following was NOT the first name of a First Lady?
a) Mamie
b) Eleanor
c) Jenny
d) Pat
13) What went up in 1961 and came down in 1989?
a) The Manchester Airport Tower
b) The satellite Telstar
c) The stock prices of General Motors
d) The Berlin Wall
14) In Ella Fitzgerald's hit with Chick Webb, "A-Tisket, A-Tasket,"
what color was her basket?
a) aquamarine
b) deep purple
c) yellow
d) the song doesn't tell us
15) What was Lionel Hampton's instrument?
a) vibraphone
b) saxophone
c) clarinet
d) coronet
16) Which rising young movie star died in a 1955 automobile accident?
a) Montgomery Clift
b) Sal Mineo
c) James Dean
d) Jayne Mansfield
17) Before becoming a national treasure, this Midwest bandleader led a group called The Hotsy Totsy Boys.
a) Lawrence Welk
b) Shep Fields
c) Bernie Moten
d) Harry James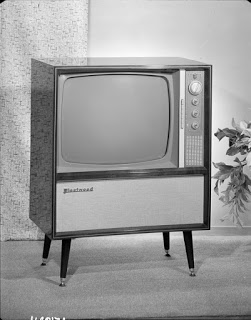 18) Which of these pairs do NOT fit?
a) The Lone Ranger and Tonto
b) Little Orphan Annie and Lassie
c) Howdy Doody and Buffalo Bob
d) The Cisco Kid and Pancho
19) The sweet treat that was, for many years, the sponsor of the Jack Benny Radio Show was…
a) Fig Newtons
b) Jello
c) Kool-Aid
d) Mounds candy bars
20) Capri pants, poodle skirts, Peter Pan collar blouses, and (for guys) leather jackets are all most associated with the fashions of what decade?
a) 1920s
b) 1940s
c) 1950s
d) 1960s
21) America's project leading towards putting men on the moon was called?
a) Mercury
b) The Great Frontier
c) Apollo
d) Gemini
22) This popular singer was also remarkably skilled in the cowboy art of "quick-drawing" a pistol.
a) Vaughn Monroe
b) Sammy Davis Jr.
c) Elvis Presley
d) Jimmy Dean
23) This popular actor portrayed both Daniel Boone and Davy Crockett on television. He was:
a) James Garner
b) Clint Walker
c) Fess Parker
d) Hugh O'Brien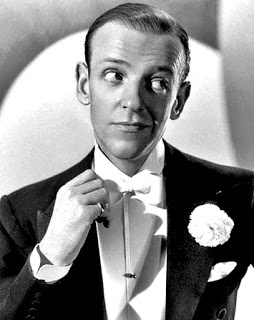 24) Which of these actresses did NOT co-star in a film with Fred Astaire?
a) Ginger Rogers
b) Audrey Hepburn
c) Petula Clark
d) Juliet Prowse
25) In 1965 Craig Breedlove set a new land speed record of over 600 mph. Where was the track?
a) Daytona, Florida
b) Bonneville Salt Flats, Utah
c) Sebring Raceway, Florida
d) Gran Prix Circuit, Monaco
26) Not only a great bandleader and pianist, this fellow is credited with writing over a thousand songs.
a) Lionel Hampton
b) Count Basie
c) Duke Ellington
d) Eddie Howard
27) "Let's Dance" was the theme song of what great big band?
a) Benny Goodman Orchestra
b) Freddy Martin Orchestra
c) Louis Armstrong Orchestra
d) Lawrence Welk Orchestra
28) Which of these movie stars was NOT born in Nebraska?
a) Henry Fonda
b) Fred Astaire
c) Donna Reed
d) Robert Taylor
29) What was the most disastrous strategic move Germany made in World War II?
a) Battle of the Bulge
b) Bombing London
c) Aligning with Italy
d) The invasion of Russia
30) Which of the following was NOT a popular hair grooming product of the 1940s and 1950s?
a) Vitalis
b) Oxydol
c) Brylcreem
d) Wildroot Cream Oil
Match the Movie to the Actor
31) Stagecoach _____________ A) Errol Flynn
32) Citizen Kane _____________ B) Bing Crosby
33) Bullitt _____________ C) Orson Welles
34) Maltese Falcon      _____________ D) William Holden
35) Robin Hood _____________ E) Cary Grant
36) To Catch a Thief _____________ F) John Wayne
37) Stalag 17 _____________ G) Burt Lancaster
38) Kings Row _____________ H) Humphrey Bogart
39) Going My Way _____________ I) Ronald Reagan
40) Birdman of Alcatraz  _____________ J) Steve McQueen
Match the Movie to the Actress
41) Singin' in the Rain _____________ A) Audrey Hepburn
42) Gone with the Wind _____________ B) Grace Kelly
43) Mrs. Miniver _____________ C) Greta Garbo
44) The Seven Year Itch _____________ D) Ingrid Bergman
45) Sound of Music _____________ E) Elizabeth Taylor
46) Breakfast at Tiffany's _____________ F) Judy Andrews
47) Casablanca _____________ G) Vivien Leigh
48) To Catch a Thief _____________ H) Marilyn Monroe
49) Cleopatra _____________ I) Debbie Reynolds
50) Ninotchka _____________ J) Greer Garson
Match the Song to the Singer or Band
51) "Moon River" _____________ A) Doris Day
52) "Chattanooga Choo Choo" _____________ B) Bing Crosby
53) "Take the 'A' Train" _____________ C) Fred Astaire
54) "Que Sera, Sera" _____________ D) Nat King Cole Trio
55) "Cheek to Cheek" _____________ E) Duke Ellington
56) "Auld Lang Syne" _____________ F) Harry James
57) "Don't Sit Under the Apple Tree" _____________ G) Andy Williams
58) "Swingin' On a Star" _____________ H) Andrews Sisters
59) "Route 66" _____________ I) Guy Lombardo band
60) "Ciribiribin" _____________ J) Glenn Miller band
61) "Sentimental Journey" _____________ A) Rosemary Clooney
62) "Volare" _____________ B) Sammy Davis Jr.
63) "Love Letters in the Sand" _____________ C) Lawrence Welk
64) "Stormy Weather" _____________ D) Dean Martin
65) "Catch a Falling Star" _____________ E) McGuire Sisters
66) "Sugartime" _____________         F) Lena Horne
67) "Tammy" _____________ G) Dinah Shore
68) "This Old House" _____________ H) Pat Boone
69) "Bubbles in the Wine" _____________ I) Debbie Reynolds
70) "I Gotta' Be Me" _____________ J) Perry Como
ANSWERS
1) C
2) D
3) A
4) B
5) B
6) C
7) A
8) A
9) D
10) B
11) B
12) C
13) D
14) C
15) A
16) C
17) A
18) B
19) B
20) C
21) C
22) B
23) C
24) D
25) B
26) C
27) A
28) C
29) D
30) B
31) F
32) C
33) J
34) H
35) A
36) E
37) D
38) I
39) B
40) G
41) I
42) G
43) J
44) H
45) F
46) A
47) D
48) B
49) E
50) C
51) G
52) J
53) E
54) A
55) C
56) I
57) H
58) B
59) D
60) F
61) G
62) D
63) H
64) F
65) J
66) E
67) I
68) A
69) C
70) B