Dear friends of Vital Signs Ministries, August 2018
"He who finds a wife finds a good thing 
and obtains favor from the Lord." (Proverbs 18:22)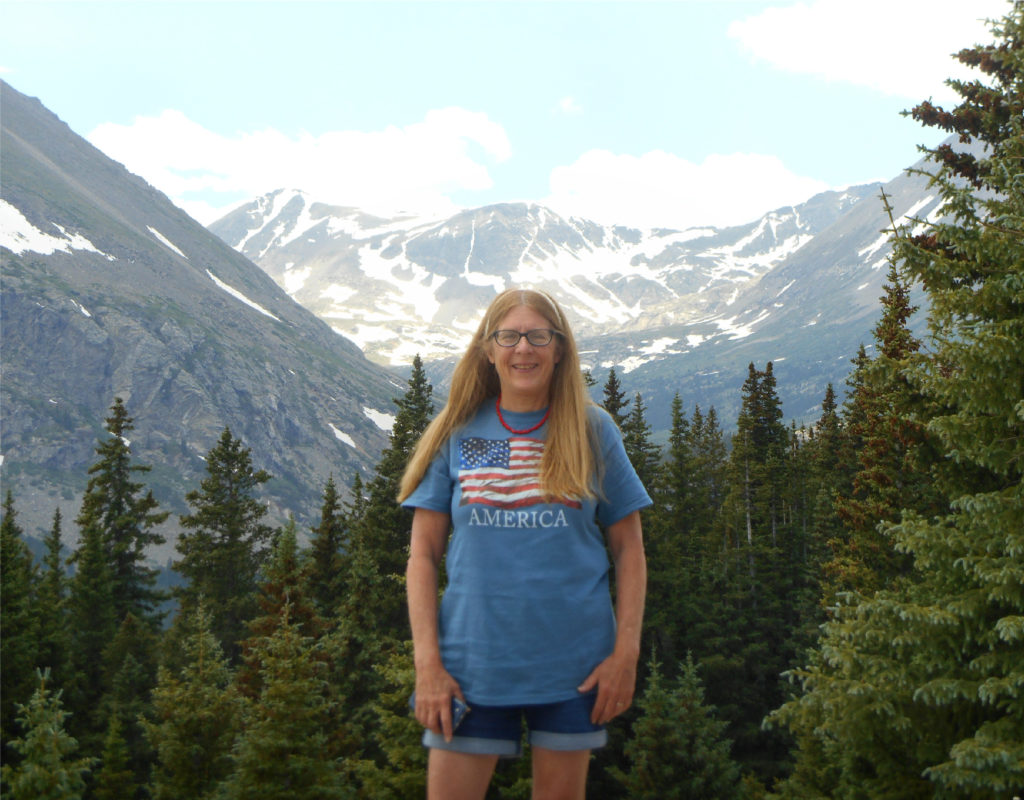 Claire and I were sitting outside the Kind Coffee Shop in Estes Park, Colorado one bright, cool morning a couple of weeks ago. As she sipped her tea and I my coffee at a table just a few feet away from a lively mountain stream, we took in the beauty, prayed together, and talked. And among the things we spoke of was the inscrutable providence of God Who had not only protected an impetuous young Christian who, in the summer of 1970, left Colorado to go hitchhiking to places unknown but Who had graciously directed his way to a place he had never seen — Omaha, Nebraska. For it was there that young fellow was to find several outstanding things that he critically needed: the fellowship of the Christian Brotherhood, profound and practical Bible teaching, a baptism into adventurous ministry for Jesus Christ, many stimulating friends…and a lovely, loving wife who would prove to be a remarkably virtuous, tender-hearted, courageous, talented, and dedicated woman of God.
That morning in the mountains was a very special one for us as we reflected on a few of the highlights (and the lowlights) of our nearly 47 years together. And I was delighted to complement and thank Claire anew for the innumerable ways she has blessed my life and the lives of so many others. Yet, as sterling an example of faithfulness as she has been, Claire pursues the "upward calling" of Christ with more fervency and joy than ever. Let me share with you a few of the examples I've noticed just in the past week.
* Monday morning. We were in back of the Planned Parenthood abortion business to offer words of truth and hope and practical alternatives to people going in for abortions. Claire performed her sidewalk counseling (never an easy task and one that is never without frustration and heartbreak) with the same bold but winsome approach that I've seen from her hundreds and hundreds of times over the last three decades. Indeed, in this ministry, Claire has served as a prophetess, lifting high the standard of the Lord, and doing so in a way that is conscientious, loving, and beautiful.
As Boaz said to Ruth, "For all my people in the city know
that you are a woman of excellence." (Ruth 3:11)
* Tuesday afternoon. Claire has returned from the eye doctor with the news that she needs cataract surgery on both eyes. These cataracts have come on suddenly (the last 6 months) and, in several ways, they have presented a serious challenge to her. Still, she has shown remarkable patience; a joyful, trusting spirit; and an eternal perspective on whatever outcome was to be. Now we share in what we believe is good news that they can get her in towards the end of August for the first eye surgery and then two weeks later for the other.
* Somewhere around noon, every day. It has been our practice these last couple of years to sit down with a Paleo protein bar and hot tea at this time of day in order to read through the Scriptures as we listen along to the narration of the day's chapters by Alexander Scourby. It is one of the many spiritual disciplines that Claire regularly follows as she acknowledges the ongoing needs (even for mature Christians) of accountability, education, practice in virtue, prayer, and service to others. And, in so doing, she is a tremendous example and help to me.
"An excellent wife is the crown of her husband." (Proverbs 12:4)
* All week long. Claire's patience has being sorely tried this summer by the dastardly invasion of Japanese Beetles as they try to eat up almost every flower and bush in our yard. She has battled other pests too – spider mites, flies, rabbits, squirrels, and so forth. But she diligently fights them with sprays, dusts, and soapy water, making each foray into enemy territory an adventure. "Aha! Eleven more beetles in the drink!" I love her feisty spirit as she takes the "dominion mandate" into such tasks as this as well as to housework, meal preparation, baking cookies for friends and neighbors, and all of the business details required for Vital Signs Ministries.
"She looks well to the ways of her household
and does not eat the bread of idleness." (Proverbs 31:27)
* Friday afternoon. We have just finished a "When Swing Was King" show and Claire is talking with members of the audience as they file out. She is really great with these folks – vibrant, kind and sympathetic, a very good conversationalist. But Claire then notices me engaged in a quiet conversation in a corner of the room with P—-, one of our very best fans, a woman who once told us we were the only true friends she had left. She has been having a tougher time than usual the last few months — illness, a hospital visit, disorientation, loneliness. Claire joins us and we talk to her about the Lord's grace and power. And then, holding her hands, we pray with her. P—- is calmed and, after a few tears, she is finally able to laugh a little as well. Claire is really superb in such moments.
* All week – day and night. We took on the job of dog-sitting our neighbor's little pooch Molly while our neighbor was away on an 8-day Alaskan cruise. It was a major task for although we love Molly (and Molly has always had a very fond spot in her heart for us), she is pretty old and has to deal with sight, hearing, eating, and even sleeping difficulties. Oh yeah, nowadays she frightens easily and has severe anxiety issues too. But to see Claire deal so tenderly and carefully with Molly was a treasure to me. And Molly responded really well too!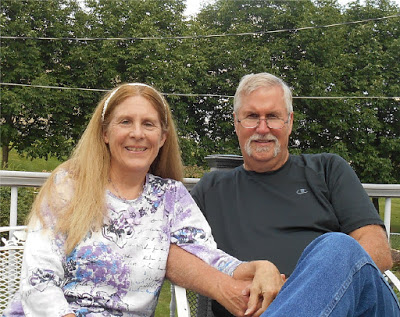 * Throughout the week. In addition to the items I've mentioned above, Claire was busy this past week with other Vital Signs business, typing some of my stuff, phone calls and emails, making a hospital visit, the regular household chores, correspondence, doing her exercise, preparing for the L'Abri Evening dealing with spiritual disciplines that we hosted, and more. And, in all of these tasks, she wins the accolades that Scripture awards women of genuine faith: excellent, prudent, virtuous, a servant's heart.
"An excellent wife, who can find?
For her worth is far above jewels" (Proverbs 31:10)
I thought it was fitting in one of these monthly letters to take you behind the scenes and share just a few of the reasons I continue to find Claire such an amazing woman. And why I find it easy to keep falling in love with her.
As always, thank you for your support of our work. Thank you for each prayer, each note or other word of encouragement, each donation, each time you participate in one of Vital Signs' actions or pass along an item from these letters or the blogs. We are forever grateful. So until next month's letter or until you stop by Vital Signs Blog, the Vital Signs Ministries website, or The Book Den.