In the Taking Action section, we mention our "mercy ministries" to seniors and others with special needs who live in care facilities. But here you'll see a few of the articles that deal directly with "When Swing Was King," our Sunday afternoon church service, our anti-boredom packets, reviews of the novel The Christmas Room, and more.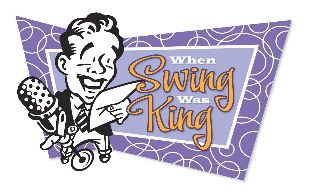 Read a wonderful article about how "When Swing Was King" started and what this ministry is all about.
Dear _,
Thanks for your interest. Claire and I would certainly find time to talk to your friends about ministries to seniors if you'd like. But let me start by listing a few of the basic possibilities. Read More.
"Thank You So Much for Doing This for Us!"
That's what Norma said to me as she squeezed my hand after our church service. "You do such a good job and you've really become our friends…." Read More.
The Christmas Room by Denny Hartford is an honest, uplifting look at nursing home life, a novel that is full of human interest, spiritual challenge, and Christmas cheer. Below are some reviews of the book. Read More.
The nursing home in your neighborhood is, of course, a business. It is concerned with making money (even if the primary source of that money is from government) and it can only stay in business if it "earns" more than it spends in staff, building maintenance, equipment, supplies, and promotion. Read More.
When all 12 of the senior living facilities where we were presenting our "When Swing Was King" monthly shows went into severe lockdown a year ago, our live presentations of big band music, photographs, and social interaction were put on the shelf. Read More.
WSWK Calendar
December 11 – Legacy Arbors in Lincoln at 10:30
December 11 – Bickford Senior Living in Lincoln at 1:30
December 13 – Pacific Springs at 3:00
December 14 – Country House at 10:45
December 14 – Immanuel Courtyard at 2:00
December 15 – Newport House at 10:30
December 15 – Brookstone Village at 3:30
December 18 – Sterling Ridge at 1:30
December 19 – Aksarben Village at 1:30
December 20 – Immanuel Village at 2:00
December 21 – Echo Hills at 2:30