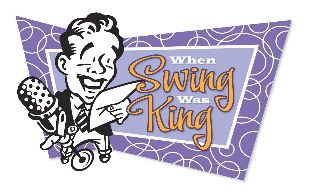 Please note that all the "When Swing Was King" programs have been cancelled since March. We don't know, at this point, when they will resume. Please pray for the residents at these senior facilities.
Read a wonderful article about how "When Swing Was King" started and what this ministry is all about.
Pop Culture Quizzes and Trivia (plus Points to Ponder)
With all 12 of our "When Swing Was King" monthly shows cancelled since March because of mandated quarantines, we wanted to do a little something to help the residents of the senior care facilities where we go. We wanted to help them deal with the isolation and boredom. And we wanted to remind them that we are thinking of them and lifting prayers to God in their behalf. Thus, we started creating "activity" pages that offer entertaining quizzes and quotations which we then send over to the activity directors who then make copies for the residents. Located here in this section are all those pages.
By the way, we earnestly hope you will consider two things: 1) to send these pages to the seniors and baby boomers among your family and friends; 2) enjoy them yourself!