Dear Friends of Vital Signs Ministries, March 2021
I have walked through a gentle, early morning rain into my regular coffee shop where my agenda includes working on tomorrow's sermon at Aksarben Village Senior Living, writing a couple of posts to upload onto social media, and then at least make a start on this month's LifeSharer letter. When I finish, I'll head home to enjoy breakfast with Claire before we get going on the rest of our Saturday activities.
It has been a busy few weeks since our last letter especially because we are getting back into a few senior living facilities to present our "When Swing Was King" shows and because we are now into our fourth week of the Sunday afternoon church services we are conducting for one of "our" senior living facilities. These services include music, prayer, Bible reading, a 15-minute Bible lesson/sermon (which are recorded for use by others as well and uploaded onto the Vital Signs YouTube page), and plenty of visiting afterward as we enjoy coffee and treats with the residents. We have been absolutely delighted so far with how well this has been received. Thank You, Lord.
Other ministry activities that have kept us hopping in recent weeks are the website and social media, our pro-life witness and sidewalk counseling at the Planned Parenthood abortion business, our ongoing personal correspondence and hospitality ministries, administering the Nebraskans Against Planned Parenthood Facebook page, and the creation every week of activity packets for seniors (and boomers!), and hosting our latest VSM Board meeting. There was also a Sunday morning sermon I preached at Grace Bible Church, "A Pattern for Our Prayers," which we have also uploaded onto the Vital Signs social media sites.
Anything else going on? Yes! We have been preparing for three important Vital Signs outreaches coming up soon: 1) Our next quarterly letter-writing night will be at our home on Monday evening, March 22 at 7 o'clock. 2) Also at our home on Saturday morning, March 27, at 10 o'clock is a special "Rush Revere Brunch." At that brunch we will trade a few stories about Rush Limbaugh's influence, talk about how the Rush Revere books are a noble example of how to pass along the true history and ideals of America to the next generation, and explore other ways that we can stand against the lies and loony leftism that mark the "cancel culture." And finally, 3) We are having another Saturday morning brunch on Saturday, April 24 at 10 o'clock for persons who have accepted our invitation to read Randy Alcorn's superb book on heaven. We hope you'll be involved in praying for these events and perhaps you'll join us! That would be terrific. So, if you are interested, please let us know soon.
Okay, with that review behind us, let me move on to another matter; namely, the ominous challenge before us all with the enveloping clouds of lawlessness and deceit, the ever-increasing reach of the "thought police," and the arrogant (sometimes diabolical) rules being decreed from Washington and other would-be tyrants around the country. Serious dangers? You better believe it. But, make no mistake; the case is anything but a hopeless one for God's people.
Why? Because the Lord never allows trials to come to His children that we cannot pass with flying colors if, of course, we are relying on the power of the Holy Spirit. If we do this, we can successfully love, obey, and serve Jesus Christ in the "here and now" even as our hearts are lifted with the joyful expectation of the heavenly rewards awaiting us.
What are some of the specific ways this works? Well, it is certainly necessary that we be more devoted than ever to Bible study and prayers and holy living. As the world presses in, we must press closer to Jesus. My friends, if we are merely living by religious habit or "natural niceness" or if we think we can walk closely beside Jesus while yet cozying up to the world, we're are deluding ourselves and we're finished.
No, we must daily dedicate ourselves to live unstained by the world's fashions, priorities, and ideologies. Rather, we must become ever more serious about applying Philippians 4:8 to all of life – what we watch, what we say, how we spend our money, how we spend our time, what sources we use for news, and how we seek to encourage and buildup the brethren.
Let me expand that last point, if I may. If you truly desire to live for God in this decadent, demented culture, then fellowship with faithful, visionary Christians must be a critical priority. Claire and I have been particularly blessed in this area for many, many years. But we do not take it for granted even now. In fact, we work harder at it than ever. Examples are the Tuesday morning cafe at our home, my Thursday morning coffee with dear friends, the unity experienced in our Saturday and Monday morning pro-life witness, our church fellowship, and several other in-person, purposeful connections. We also utilize written correspondence, social media, phone calls, and Zoom to benefit from the example and encouragement of other dear saints who are striving to hold high His holy banner. I cannot emphasize the importance of this kind of iron-sharpening partnership.
Finally, let me say a word about active ministry; that is, shining Christ's light in this darkened world. And please note that this very much applies even to those whose limitations of health, social interaction, mobility, distance, marginalization, etc. keep them from doing certain kinds of ministry. The answer to the "cancel culture" isn't to hunker down and hide out. Nor is to merely complain about what's happening to one another as we pine for the good old days. And it most definitely is not to start compromising with the pagan culture. God forbid we fall prey to any of these errors.
No, the course the Lord lays out for His disciples is always the same — trust in and obedience to God's Word. So, keep on shining your light. Whether that involves preaching to a large group, sharing over the back fence, writing a card to a friend, sending a donation to a church or ministry you know is honoring the Lord, thanking the caregiver who brings you cool water with your medicine…whatever.
As has often been said, "No one can do everything in the Kingdom of God. But everyone can do something." And I believe there's more "somethings" available to us than we usually imagine. Consider the biblical charge to occupy until Jesus comes. And to preach the word in season and out. And to strengthen the things that remain. And to call things by their right names. And not only to strictly avoid evil deeds but to work and pray that they be exposed for what they are. This is the "stuff" of faithful witness against the nihilistic culture.
The above charges from Holy Scriptures constitute the foundation of Vital Signs Ministries. And they also present the ongoing duties – both in staying the course with our existing ministries as well as being open when the Lord initiates new opportunities like the activity packets this past year, a new website, and now creating the Sunday afternoon church service. May the Lord continue to protect us, keep our hearts pure and steadfast before Him, and pour out all needed mercies on us and all those to whom we seek to minister.
This is why we want to thank you afresh because your financial support, your prayers, your encouragement and cheerleading, and the examples of your faithfulness to the Lord's call in your own spheres of influence mean so very much to us. And we daily thank God for your partnership with us. Until next month,
Blessings,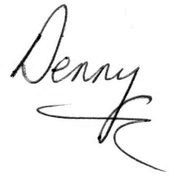 P.S. Keep in mind the opportunities mentioned in this letter of our letter-writing night, the "Rush Revere Brunch," the Saturday brunch on Randy Alcorn's Heaven, and the resources you can find at the Vital Signs Ministries website, Vital Signs Blog, The Book Den blog, and the Vital Signs Ministries YouTube page, the Vital Signs Ministries Facebook page, and our personal Facebook pages.