Dear friends of Vital Signs Ministries, December 2018
The ministry of "When Swing Was King" is never without moments of profound tenderness and compelling joy.They occur in the hearts of residents as they connect to the music, the pictures, the history, and the memories. There is often laughter, often recollections. Sometimes there's a few tears. But, because the program is high-quality (though free of charge) and because the social graces of the audiences are high-quality as well, there are always complements, tenderhearted thanks, and expressions of "please come again soon." In fact, here are just a few responses to the Christmas edition to the "When Swing Was King" show:
"Oh, my heart was really touched by your program. It was so lovely and it brought back many precious memories. Thank you so much."
"It is such a nice Christmas present that you bring to us. You know, we love your regular show but your Christmas one is sure the best of all."
"Oh, those songs were always an important part of our family's Christmas but I just never hear them anymore. Even the radio station that plays Christmas music doesn't play those old songs anymore. So this is the only place I can enjoy them. It just takes me back to very sweet times. Thank you."
"This was the most beautiful Christmas program I have ever seen!"
"Can't we just stay here and have you play it all again?"
You can easily see why, as Claire and I drive away after our programs, we feel a profound honor in being allowed to serve people in this unique friendship ministry. Thank You, Lord.
Because we go to the same 12 facilities every month (some for over 8 years now), we have made some good friends.And, of course, over the course of these years, we have lost many of those friends. This certainly adds to "When Swing Was King" being an emotionally intense outreach for us, stimulating a deep appreciation for each program, each conversation, each smile, each touch.
And Christmas amplifies this intensity even further.For the memories related to Christmas are not only more deeply etched in our soul (our memories and those of the audience members), they are more poignant and beloved. Even the memories that underscore loss and sorrow.
Therefore, even though our regular performances of "When Swing Was King" are hailed by our audiences as wonderful and warm, the Christmas edition takes things over the top. There is a festive and welcome feeling when one looks at candles, colored lights, snow-covered rural churches, decorated trees, children playing in the snow, nativity scenes, and other religious inspirations. And the music of the Christmas edition of "When Swing Was King" is quite special too. It's a nice mix of fun and faith and so it includes Benny Goodman's "Jingle Bells," "Santa Claus is Comin' to Town" by Woody Herman, and Bing Crosby's "White Christmas." But half of the songs are sacred Christmas carols which eloquently express the supernatural "reason for the season." Songs like Nat King Cole's "O Holy Night," Glen Miller's "Silent Night," and Perry Como's "God Rest Ye Merry, Gentlemen."
Now I do not use the microphone to preach a Christmas sermon. But neither am I afraid to include in the Christmas "When Swing Was King" narration an appreciation of the religious significance of the holiday.For instance, I refer to the historical foundations of the holiday; namely, the celebration of the birth of Jesus, the Lamb of God Who would one day bear the sins of mankind. I am also able to explain the gospel through my explanations about the origins of the carols. And, every time Frank Sinatra concludes his 1947 rendition of "O Little Town of Bethlehem," I remind the audience: "That, of course, is the timeless invitation of Christmas: 'Where meek souls will receive Him still, the dear Christ enters in.'"
If you would like to experience a bit of what I'm talking about, there are still several Christmas editions of "When Swing Was King" coming up at senior facilities here in our area. Give us a call or just check the schedule on the Vital Signs Ministries website.
Okay, Christmastime is busy for all of us so that's enough for a December letter. I'll fill you in next month on other ministry happenings. So, for all of you who pray for us, send along encouragement, pass along Vital Signs Blog posts to others, send along a donation when you can, and so on – please know we are forever grateful. Merry Christmas!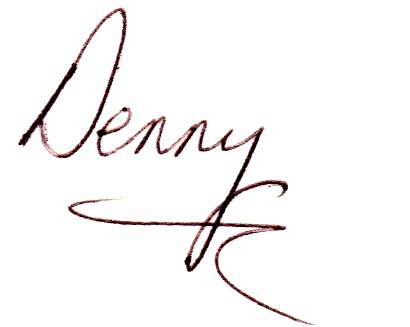 P.S.Before Christmas season gets away from you, please check out one (or, better still, all) of these past Vital Signs Blog posts: Will Yours Be a Car Wash Christmas? — A Whole Season of Christmas: Why 12 Days Are Better Than One! — Want To Do Better In Your New Year's Resolutions?