Dear friends of Vital Signs Ministries, January 2023
            Oh my; there's been a lot happening these last few weeks – with us, in Congress, in the world – and I could e)asily have filled several pages with my reactions.  But what I've decided to do is go ahead and give you a review of our jam-packed December (accompanied by a few previews of coming actions) while then encouraging you to check out Vital Signs Blog for the latest posts on other important matters, including an open letter to Congressman Don Bacon and my article on the dramatic new suppression of the freedoms of the speech and religion in Great Britain.  That article, by the way, includes a very enlightening commentary by our longtime friend and colleague Dr. Greg Gardner of Birmingham.  But for this letter, let's move on to a look back at a very busy yuletide.
December, for Claire and I, was just as full as always but there were a few quiet, reflective times…even some that were very sad like the days spent in Wichita with my little sister, Sherry. Her dementia has increased terribly and, though we had very sweet times with her, it's clear she's rapidly retreating, both mentally and physically. We did a little shopping, took a trip to a donut shop, listened to music, and we even did a couple of "When Swing Was King" shows there at the care facility she now lives in. But her struggles certainly cast a shadow over our Christmas activities.
And there was another challenge we had to face immediately on our return from Wichita on December 6th; namely, we finally came down with covid! In fact, the morning after returning I hit a 102.6 temperature. But we immediately connected with another longtime pro-life colleague Dr. Lou Safranek and he took quick, thorough, compassionate, and remarkably wise action. Like he has with over 1,500 patients testing positive for covid the last couple of years, he took care of us both (Claire tested positive the next day.) and we got well very fast. A heartfelt thank you to Dr. Safranek and pharmacist Brett Louderback for their wonderful care for us…and for so, so many others too.
Being in "covid jail" required us to cancel 4 of our Christmas parties, put one of my Aksarben Village sermons "on tape," and make a few changes but things worked out fine. For instance, we were able to reschedule all those parties plus we enjoyed a few quiet days of reading, Christmas jigsaw puzzles, music, a few Christmas movies, and quite a bit of napping! And then we finally broke out of "covid jail" with a wonderful 2-night stay at Prairie Creek Inn outside Lincoln where Bruce and Maureen Stahr are the kind, servant-oriented innkeepers. We had the whole place to ourselves! And reading the Bible by the fire, feeding carrots to the horses, and enjoying Christmas music in such a lovely, serene setting was more than therapeutic.
Much of the Christmas season was still before us and we determined to make the most of it. Indeed, we revised our "Making the Most of Christmas" packet, 43 pages of quizzes, devotionals, poetry, and more. We then posted it on our website, promoted it through our social media platforms, and actually sent copies to several special friends of Vital Signs. The responses to that labor of love were really encouraging.
But that wasn't the only "proclamation ministry" in December. Oh no; there were several morning sessions of prayers and singing carols outside Planned Parenthood; a special article ("The Real Emmanuel Event") that I wrote was sent by the Business and Professional Persons for Life to their whole mailing list; Christmas-themed presentations at Grace Bible Church, Wellspring Church (2x), and Aksarben Village Senior Living (5x).
The Christmas "When Swing Was King" show was hit by inclement weather and the virus, with 4 places cancelling. However, the 8 audiences for which we did the show were thoroughly delighted. Lord, we will never stop thanking You for this amazing, heartwarming outreach! And then I suppose our cookie giveaway to 7 neighbors and a couple of platefuls to the fire station count as a proclamation too.
And then there was the Christmas hospitality ministry. As you know, we have taken Christmastime to entertain really seriously our whole married life. Still, we may have set new records this time around. We had lunch or coffee out with dear friends 5 times during the season. But it was our at-home dinner parties and brunches where we really packed in the joy and conviviality of the Yuletide. We went with a British theme to our menus this year which turned out to be a lot of work – but a lot of fun too. Among the dished we prepared for our guests were Shepherd's Pie, roast beef, Bubble and Squeak, Ploughman's Lunch, Scotch Eggs, a variety of green salads and vegetables, Pork Pies with gravy, roasted potatoes, Pigs in a Blanket, Kilted Soldiers, Cottage Pie, ham, Eton Mess, Minced Fruit Tarts, ice cream, cookies, cranberry/grape punch, wassail, etc.
I'm delighted to say that all of those dishes proved successful – well, except for one batch of the Kilted Soldiers that set off the fire alarm! And, by the time we closed the door on Epiphany and the Christmas season, we had hosted 59 guests at 3 brunches and 10 dinner parties. Whew! Next year (if we're not enjoying Christmas in heaven), we may get a little rest by going back to soup and sandwiches!
So now that the Christmas tree, decorations, and lights are down, what is on the agenda for Vital Signs Ministries? Well, let me start with a few things immediately before us.
* Walk for Life in Lincoln on Saturday, January 28th starting at 10 AM.
* BP4L luncheon at the German-American Hall at noon on Tuesday, January 31st. New Nebraska Attorney General Mike Hilgers will be speaking.
* L'Abri Presentations in Rochester, Minnesota on February 17 and 18.
* The regular activities:
And beyond these? As you can guess, just maintaining the schedule we have keeps us pretty busy. Still, we are hoping and praying and planning on "improving our serve" in 2023 with our ministry of proclamation, especially regarding chemical abortion. 2023 will already have two new senior centers on our "When Swing Was King" schedule but we could possibly fit in a couple of more. The networking will continue this year with Business and Professional People for Life and with Herman Community Church where I will be helping Pastor Doug Russell by preaching and doing the adult Sunday School class one Sunday every other month. There are some unfinished projects that we will try and complete this year – publishing the activity packets we created for senior centers during the covid years when we couldn't get in and learning a new photo-editing program, becoming more consistent in our video recording reviews of the Aksarben Village sermons, and revamping our social media procedures. And 2023 will likely see us in Wichita a few more times to see my little sister.
So, have I given you plenty to pray for? Great! And in that ministry of intercession, let's embrace this marvelous promise…
"Now to Him who is able to do far more abundantly beyond all that we ask or think, according to the power that works within us, to Him be the glory in the church and in Christ Jesus to all generations forever and ever. Amen." Ephesians 3:20&21
            Of course, until next month's letter you can keep up with us on our Facebook pages, Vital Signs Blog, and the website.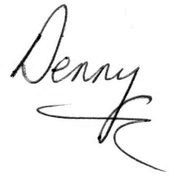 P.S. I forgot to mention that Vital Signs Ministries ended the year "in the black" and that is because of your generosity and kindness to us. Thank you. From the depths of our heart and in behalf of those we serve, we earnestly thank you! Blessings.