Dear friends of Vital Signs Ministries, December 2019
What an autumn we have had – one of the most engaging and interesting seasons we can remember.Those fall activities included the 16-day ministry in Great Britain, my 50th high school reunion back in Denver, the Vital Signs Ministries pie social on November 8th where 80 people heard our review of the England adventure, and the Christmas card edition of our long running series of letter-writing parties. That party was also a record-breaker. The 16 of us present that night produced 278 Christmas cards with personal messages inside which were then sent to U.S. military personnel (149 cards), persecuted Christians imprisoned in totalitarian nations (45 cards), and political officials, business leaders, and Christian heroes (another 84 cards).In addition, several of these beautiful Christmas cards were adorned yet further by the skilled hands of the one commercial artist and the two 4th grade girls who were part of our enthusiastic group.
Claire and I also finished a longstanding project this fall. In fact, we just sent it to the printer a few days ago. It's The Best of Darrell Scott's Sentence Sermons (about 700 in all) and it will be available in plenty of time for Christmas. It will only cost $3 (the printing cost per copy) so, if you are interested, please contact us. But that's not all. This productive autumn also saw us enjoying our traditional November retreat with our book club, participating in a mini-family reunion in Wichita, and preparing and delivering quite a few speaking engagements.In that last category, there was a talk to staff members at Assure Women's Center that involved Claire and I both; an address I gave for a fundraising event in western Nebraska in behalf of the Ogallala Women's Center; 6 Sunday morning sermons (plus 6 adult Sunday School classes), and finally, as I mentioned in last month's letter, the 7 talks I delivered to audiences in Great Britain.
Of course, amid all these things were the "regular" Vital Signs activities. These included the 11 per month "When Swing Was King" shows, the prayers and principled protest at the abortion mill, correspondence, hospitality outreaches, the blogs, and writing.Other items? Well, besides several sessions of raking and mulching the leaves from ours (and 2 of our neighbors') lawns, we also fit in attendance at performances of The Music Man at Elkhorn High School, Handel's Messiah downtown at the Holland Center, and Christmas at the Cathedral. Along the way, we traded in our old Chevy Equinox Chevy for a newer compact SUV. And, oh yes; we also dealt with Claire's recurring sinus congestion, a bout of acute diverticulitis that nearly canceled our U.K. trip, and a subsequent flare-up that now seems under control.
Like I said – it's been quite an autumn.
Can we therefore expect the pace to slow down as Christmas approaches? Hardly. For, as you know, Claire and I are definitely "all in" for as much Christmas cheer as the Lord gives us. One of the most exciting and beloved ways we hope to express this "goodwill towards men" will be the Christmas edition of "When Swing Was King."What a marvelous blessing this has been these last 10 years and yet it is now more impressive, more beautiful, and more inspirational than ever. Thank You, Father.
We sure hope you find some time to join us in one of this season's presentations. You can find always the full "When Swing Was King" schedule on the Vital Signs Ministries website.
But besides the "When Swing Was King" program itself, we have for this Christmas season a few extra presents to distribute to our friends at the senior care facilities. 1) We are giving out "It's the Most Wonderful Time of the Year" packets featuring several pages of quizzes, trivia, Scriptures and other quotations, even some holiday humor.2) Thanks to a generous friend, we will have available animal-themed 2020 calendars produced by a very high-dollar company. And boy, are these calendars gorgeous! And 3) I've prepared a "Memory Sparkler" CD on which I've uploaded hundreds of old photos taken from our "When Swing Was King" files. These CDs will be given to the activity directors of each facility for use in their memory support activities. I think they are going to be very well received.
December will also see the last of the year's quarterly Board meetings for Vital Signs Ministries and the addition of Christmas caroling to our prayers when we're at the abortion business. Also this December, I'm going to start in on another long overdue writing project; namely, putting into prose form some of the Christmas-themed sermons I delivered in the years I was helping Faith Bible Church. Finally, if the Lord allows, there will be a lot of home-based Christmas ministries like our dinner parties and Santa runs featuring Claire's cookies and cakes. And no, don't worry. The goodies that she prepares for the neighbors, the professional people who help Vital Signs Ministries, the nursing home staff at LCC, and the police officers and firemen in our neighborhood are NOT Paleo versions. It's true that Claire occasionally bakes muffins, brownies, and a pumpkin pie that meet strict Paleo standards. But for gift giving to everybody else, she lets loose with plenty of butter, cream, whole milk, sugar, chocolate, peanut butter, candy, frosting, eggnog, an abundance of sprinkles — you name it.
So as you can see, we are hoping and praying that our Christmas season will be as bustling, bountiful, and blessed as always. Lord, please let Your Spirit enlighten and empower us and please bless our efforts to spread Your light and joy in this holy season.
Okay, before I close this letter and start in on this ambitious schedule I've just outlined, let me share a couple of closing notes. 1) Claire has recently received encouraging reports from doctor visits, including her annual checkup. Nevertheless, she does have recurring issues with diverticulitis, osteoporosis, and a susceptibility to sinus congestion and cough. I know that many of you and your loved ones struggle with even more severe physical illnesses as well as stress, loneliness, disappointment, anxiety, and other spiritual trials. Therefore, many of you are in our frequent and fervent prayers. Yet I do ask for prayers for Claire when the Lord brings her to your mind. She is such a steadfast pro-life champion, a winsome and wise wife, and an incomparably wonderful servant to many. I know you love her too and that helps my confidence in asking for your intercession in her behalf.
2) We announced at the pie social some of the additional visitation outreaches we have planned for senior care facilities beginning this spring – and maybe even sooner. They include something as simple as a few of us going in at scheduled times to have coffee and conversation with residents. Maybe a "hymn sing" on occasion. But there is also the Donut Dodge that will feature Dick Wilson's impeccably restored 1947 Dodge making appearances in senior care parking lots. However, this nifty, cherry red pickup won't be the only thing drawing residents outside. Oh no; we will also be offering music hits of the late 40s, opportunities to visit, and opportunities to chow down on donuts, cinnamon rolls, and coffee. If you are interested in joining us in these donut parties (or any of the other visits we will be doing there in the nursing homes and assisted living facilities), just let us know. Think about getting your kids involved too and maybe folks from your church, Sunday School class, or small group. Trust me; you would be an absolutely superb addition.
And 3) Before I sign this letter and send it off to the printer, I wanted to again take a moment to thank every one of you who have help so immeasurably in keeping Vital Signs Ministries going strong for all of these long, long years. And, of course, Claire joins me in this expression of gratitude.To all of you who pray for us; to all of you who support the work financially; to all of you who send along a note of encouragement or otherwise pass along a word of complement or thanks (you won't know until the Father rewards you in heaven how exceptionally important a ministry to us that has been); to all of you who utilize Vital Signs material from the website and blogs and even this monthly letter; to all of you who have been so kind as to read The Christmas Room; to all of you who have stood alongside us in front of an abortion clinic or a March for Life or a letter-writing party or any of our other ministries from over the years; and to all of you whose sterling examples of spiritual courage, compassion, and hope have inspired us to stay the course, we are profoundly and forever grateful.
Have a very happy and holy Christmas, dear friends.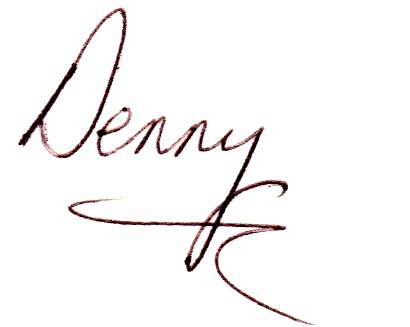 P.S. If you would like to support Vital Signs Ministries this Christmas season, here is a link to conveniently do so.
http://www.vitalsignsministries.org/vsmnew/index.php/services