Dear friends, April 2019
It has been a fast few weeks since my letter to you about living for God "in the margins." I hope you found it helpful. I had worked on that study for quite awhile and I'm convinced that it's a very important subject for our time. So, many thanks to those of you who sent along words of appreciation. In this month's letter, however, I will try and catch you up on some of the specific activities of Vital Signs Ministries that have occurred of late including our pro-life presence outside Planned Parenthood, our "When Swing Was King" outreach into the senior care centers, the Assure Women's Center banquet, and a variety of hospitality ministries.
First up – the annual banquet for Assure Women's Center. Every year Claire and I are knocked for a loop (in the best way!) to see how God has blessed, used, and extended this ministry to women, men, families, and preborn children. What an unbelievably beautiful and strong outreach it has become from those days we started it with fear, fledging faith, and a $500 donation. We could not be more delighted with the incredible work of those dedicated servants who the Lord has used over the years to make the AAA Crisis Pregnancy Center (now Assure Women's Center) the nation-impacting ministry it has become. Our thanksgiving abounds to Chris Schlesiger, Barb Malek, Toni Clarke, Michelle Sullivan, Kathy Larsen, Sue Bunjer, Julie Thomas, Gene DeBoer, Jim & Yoshino Beck, Femi Awodele, Amy Vankat, and many, many more who have so faithfully, effectively served the cause over these last decades.
Anyhow, this year Vital Signs Ministries decided to make a special effort to get young people involved and we were delighted that over half of the people at our three tables were under 30. Indeed, 11 were teenagers. And the responses we received (both that evening and in notes and conversations in the days afterward) suggest that our efforts were well worthwhile. And, while I'm on this matter of introducing young people to pro-life apologetics and pro-life ministries, may I suggest 3 very practical things which you and your churches can do to pursue this goal.1) Get young people to go see the new movie, Unplanned. 2) Encourage your youth pastors to promote to the teenagers, singles, and young couples of your church the personal tours of Assure that are led by Toni and other staff members. And 3) Get youth involved in occasional prayer sessions at the abortion mills and/or the annual Walk for Life in Lincoln and/or Sanctity of Human Life Sunday and/or reading books like Abby Johnson's Unplanned or Randy Alcorn's Why Pro-Life?. Let's make more of an effort to pass the torch to the next generations.
Next item – the sidewalk counseling. We are pleased to tell you that God has recently allowed us more opportunities to engage Planned Parenthood clients in conversation. Some of them have taken our literature offering compassionate alternatives to abortion and, in two cases, those would-be clients were persuaded to go instead to EPS, the pro-life pregnancy center that is located in the building just next door. But, of course, there were a few substantially less pleasant encounters too. That's par for the course. We also have had opportunities to briefly share God's Word to clients, workers, and even the abortionist herself. Please continue to pray that hearts are challenged by the truth they hear. And on these mornings, we have experienced profound times of prayer and encouraging fellowship with each other and with other pro-life colleagues.
On the "When Swing Was King" front, we have been having as grand a time as ever. In addition to the shows themselves, March was the month for the next quarterly newsletter that we hand out. It's four pages of fun, interesting big band trivia with a personal note from Claire and me. In that brief note, we attempt to create a connection to the residents of these senior living places so they will better understand the "why" behind our entertainment/visitation program. We post copies of each of these "When Swing Was King" newsletters on our website but I'll print below the personal note from this latest one:
A Note from Denny & Claire
As I write this, it certainly doesn't feel like spring…not with the temperature at 13 degrees and yet another snowfall coming down. But hope springs eternal and I know I'll soon be grumbling about pulling weeds and mowing grass as much as I am now about shoveling snow.
Of course, every season has its trials and its joys. That's like life itself. I'm so pleased, then, that God's grace and power is always available to help us be grateful, kind-hearted, and steadfast in our faith in His Word. That's true even when dealing, as we have done this winter, with illness, a frozen car battery, and being stranded in a Chicago airport.
This winter has proved to be a good time for reading though that's actually something common to every season for us. We love history, "golden age" mysteries, and classic novels by writers like Dickens, Dumas, Scott, and Hugo. And we love Christian classics too: C.S. Lewis, Francis Schaeffer, G.K. Chesterton, Jan Karon, and more. Indeed, Jan Karon's Mitford series featuring Fr. Tim Kavanaugh has become a very special addiction to us.
What about you? Have YOU been to Mitford yet? We would love to have you join in the inspiration and the sheer fun of the Mitford novels…and perhaps to join us in talking about them too. What do you think?
Oh yes, one other wonderful blessing is that we are increasingly adding a beautiful and aromatic element to our "When Swing Was King" ministry. Thanks to a dear friend in the wholesale flower industry, we occasionally receive large amounts of flowers that are too "old" to be sold to dealers but that remain extraordinarily lovely and healthy for many days after we give them to residents of the senior centers we visit. The response has been overwhelming.
Okay, what else has been happening?
* On St. Patrick's Day, Claire and I hosted another art party at our home, this time offering fellowship, food, and the chance to look at paintings by former missionary LaVern Smith. Lavern turned over all the proceeds from selling his paintings to a church building project in Diamonds St. Vincent. We had a wonderful time and over $1,100 was raised.
* Claire and I also hosted a brunch book discussion over Harold Bell Wright's classic novel That Printer of Udell's. This is the bestselling book published in 1902 that so dramatically influenced the life of a young Ronald Reagan. It was an inspiring conversation.
* The accountability and stimulation provided by friends in my regular Panera conversations continue although the Paradise Café in Regency now often serves as the venue. Dick Wilson has been undergoing rehab for a knee replacement and so our meetings have been at his home instead of the west Maple Panera. However, he's healed up enough now so that last Tuesday at 6 we were back at our regular place. Also, a young student-athlete I know requested an occasional get-together and so we have started meeting for lunch conversations over spiritual growth issues, books, relationships, pop culture, and more. And along the way Claire and I have also enjoyed several conversations with friends and neighbors, including old friends who serve as missionaries in Marseilles, France.
* Our recent schedule has taken into account a few unexpected health matters. Claire, for instance, had wrestled with a hard cough and sinus infection for a couple of months before finally having Dr. Peter DeMarco flush out a sinus obstruction which greatly helped her. Also, Keri Dillion (the nurse practitioner who oversees our care since her dad Ralph Kramper retired) sent Claire over to get a scan on her thyroid which turned out to produce a very good report. In my case, I found out I need new glasses and an MRI Keri scheduled for me revealed I have a torn meniscus in my right knee which the orthopedist will soon deal with. This aging can be a bummer, can't it? But, keep looking up, because we won't occupy these weak, aging, sin-scarred bodies forever! In fact, I'm printing below one of the recent devotionals from Joni Eareckson Tada that we receive every morning in our email that speaks to this very problem:
When You Have a New Body by Joni Eareckson Tada
The bodies we have now embarrass us, for they become sick and die; but they will be full of glory when we come back to life again. Yes, they are weak, dying bodies now, but when we live again they will be full of strength. They are just human bodies at death, but when they come back to life they will be superhuman bodies. For just as there are natural, human bodies, there are also supernatural, spiritual bodies. (1 Corinthians 15:43-44, The Living Bible)
I can hardly believe it. I, with shriveled, bent fingers; atrophied muscles; and no feeling
from the shoulders down will one day have a new body — light, bright, and clothed in righteousness — powerful and dazzling. Can you imagine the hope this gives someone with a spinal cord injury, a brain injury, cerebral palsy, multiple sclerosis, or bi-polar disease?
As the apostle Paul writes, we can "be joyful in hope" just allowing our imaginations
to think about such things (Romans 12:12).
Lord, I thank You and praise You for the indescribable, almost explosive hope in 1 Corinthians 15. When I'm weary and discouraged over arms and legs that don't work, I remember that the time is very short — a handful of years at most — until I will step into a new body made to live forever. A body like Yours! What a wondrous, joyful thought!
Okay, that's our review of recent Vital Signs happenings except for a few tasks like writing for the blogs and social media, the intercessory prayer, and the personal correspondence. But what about actions that are coming up?
* At our home on Saturday, April 13th at 10:00 AM, there will be a brunch version of Vital Sign's longstanding letter-writing parties. Bagels and jam, fruit, coffee and tea will be served and we will write letters concerning crucial issues.
* The book we're featuring for our next Vital Signs book discussion is so valuable that we are actually offering 2 different times for it. The book is Joni Earckson Tada's updated and expanded edition of Heaven: Your Real Home and our discussion parties (both at our house) are a brunch discussion on Saturday, May 11th at 10:00 AM or Tuesday evening with dessert at 7:00 PM on May 14th.
* And don't forget the ongoing opportunities of coming with Claire and I to a "When Swing Was King" show (the schedule is on the Vital Signs Ministries website) or joining our little group of prayer partners when we gather outside the Planned Parenthood abortion business on the 1st and 3rd Saturday mornings of every month (8 until 9).
Please let us know if you are planning on coming to any of these events. All of them represent important opportunities to be enlightened and, in turn, to shine your light too. We would love to have you. Thanks.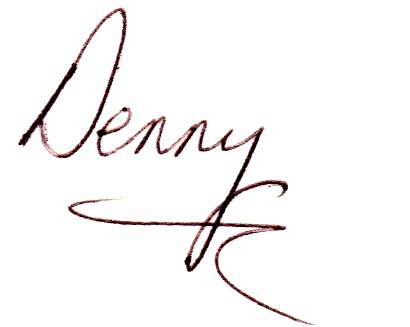 P.S. In keeping with recent practice, I'm again listing books recently read that I heartily recommend. They are Allied Intelligence Bureau: Our Secret Weapon in the War Against Japan by Colonel Allison Ind; Mission to Moscow by Malcolm Muggeridge; That Printer of Udell's by Harold Bell Wright; and November 1916 by Alexander Solzhenitsyn. By the way, I have posted quick reviews (and several quotations) on the blogs and my Facebook page odealing with the Muggeridge and Solzhenitsyn books.