Dear friends of Vital Signs Ministries, March 2020
We have something quite different from a regular LifeSharer letter in store for you this month and I think you'll find it fun, inspiring, and very encouraging. It is a review of the quality and effectiveness of our When Swing Was King outreach in the 12 senior citizen facilities where we take it every month. However, this review is actually being penned by a few of the activity directors themselves! Let's get right to it.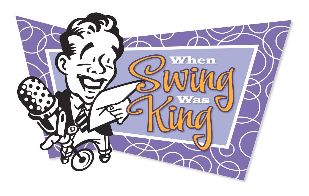 "Hello to all at Vital Signs Ministries! I wanted to send a quick note to say thank you for your continued support of Denny and Claire Hartford, and all they do with When Swing Was King. We are very fortunate to have a wide variety of activities and entertainers for our residents, which means I have seen a little bit of everything. The praise Denny and Claire receive is truly unparalleled. The deep emotions WSWK brings out of our residents is so special and therapeutic. From residents who do not attend any other activities but are faithful to WSWK, to the tears of joy and peace from some of our memory care residents – the faithful following and intense response to When Swing Was King continues to blow me away with each visit.While the program itself is so beautiful, the true magic of the hour comes from Denny's flawless narrating and Claire's incredible kindness. We are so grateful for Denny and Claire and the support they receive from VSM." (Katti Suter, Lifestyles Director at Aksarben Village Senior Living)
"The When Swing Was King program comes to our Assisted Living once a month.This program is SO fantastic!The pictures on the big screen along with the music takes our residents back to revisit that place in time.To hear and see our residents singing along, tapping their feet, clapping their hands, or swaying to music makes our hearts so happy.We get so much positive feedback on this nostalgic hour.We are blessed and grateful to experience this program once a month. Thank you to our hosts Claire and Denny.You two are the best; we appreciate you so much!" (Carol Lowe, Mabel Rose)
"I want to let you know how much When Swing Was King has impacted the residents at the Heritage at Sterling Ridge. I am new in my position here, but I learned within the first few days on the job that our residents consider When Swing Was King their favorite entertainment activity we offer. I later learned that Claire and Denny charge no fee for this amazing program which is such a generous gift to us and the community. Our residents absolutely LOVE music but most entertainers charge a significant fee which leaves us with little budget to offer programs throughout the month. When Swing Was King is something our residents mark on their calendars, and Claire and Denny bring joy to their hearts each time they visit." Thanks again to VSM for supporting them and their worthy cause! (Beth Steffensmeier, Heritage at Sterling Ridge)
"When Swing Was King is a wonderful opportunity to bring residents and their families together.The program triggers memories and creates new ones.Claire and Denny arrive early to set up and take extra time to greet the residents and make each person feel special during our Tea Party.Their compassion to be around this population and bring joy into their lives is very evident.We look forward to their monthly trip to Brookestone Village." (Sarah Bird, Brookestone Village)
"Our residents love attending the monthly show, When Swing Was King. We are grateful to Denny and Claire for their dedication to serve our residents. Not only do they give their talents but their time as well. Their music is universal. It crosses all language barriers. It has the power to uplift and heal. Music stirs memories. No matter the disability, everyone can participate by clapping their hands, tapping their feet, or singing along. We appreciate you, Denny and Claire! (Kathy Hartwell, Life Care Center)
"I wanted to express our appreciation for the When Swing Was King program.The program has been coming to Pacific Springs for several years, and we have our 'regulars' that would not miss it for the world.It's a great program for our seniors with not only the photos to bring back memories, but also music which is vital to any population, but especially the senior population. Music reaches down into the depths of our souls, and this program brings it forth so that memories come back and make a connection with our residents.Our residents enjoy the program and the opportunity to reminisce and listen to the music they grew up with along with the visual cues from the photos.This is a great program for our senior population and I hope it continues for many years! Thank you for all you do!" (Rebecca Weeder, Pacific Springs Village)
"Our community has the honor of hosting Denny and Claire Hartford every month as they provide a wonderful program called When Swing Was King. I can't adequately describe how much our residents look forward to their monthly visits! It is without a doubt our most highly attended program. Here are a few of the comments from residents themselves:
I love the music and Denny's narration; it's like a new history lesson every month. And it's OUR music, the music we grew up with!
We always have such a good turn out for When Swing Was King and I appreciate that they take requests and work them into future shows.
They are very knowledgeable. We love all the details about the songs and performers. The photos are great too. They put in a lot of work into their programs each month. They are very professional.
Denny and Claire do extra things too, like help serve coffee and treats after the show. They even brought us flowers one time!
"As you can see, this program is great and our residents love having them each month. We appreciate all their efforts and all support that is given to make it possible. Our community is a wonderful, but small one (30 Apartments) and we are located in rural Nebraska so our budget is small and our pool of entertainers even smaller. Not only do our residents look forward to their show each month, but we also have others in Blair and the surrounding towns come to see them each month as well! Having Denny and Claire part of our Carter Place family is so valuable. It's a partnership that I hope continues for many more years!" (Lori Davidson, Carter Place, Blair)
"Congratulations Vital Signs Ministries on beginning the 10th year of the When Swing Was King shows. So many of our residents have been deeply touched by them these past 10 years. I just wanted to thank you for the gift of having When Swing Was King coming to Immanuel Courtyard each month! Denny and Claire are such loving and caring people and their very presence is a blessing. Here is a direct quote from one of our residents: When Swing was King is my favorite entertainment here at the Courtyard.
I know you (Denny and Claire) do a lot of research to project the images and they bring back so many memories of yesterday and I love that. I just want you to know how much
I appreciate you. Thanks again for gracing our community with When Swing Was King!" (Ann Marie Goettl, Immanuel Courtyard)
"It will be 10 years next October that I have been hosting Denny and Claire with their When Swing Was King music program at various senior communities where I have worked. The list of places I have worked includes Rehab Center of Omaha, Bethany Lutheran Home in Council Bluffs, Brookestone Meadows, Aksarben Village, and now Immanuel Village.We have had a great time working together!I have great respect for Denny & Claire and their ministry.I am happy to share with you the impact they have on the residents they meet each month.They are welcomed and loved by all the residents (and activity directors) because they provide a wonderful, new program each month for us…without any cost!
"I have so many memories from each community watching them connect with residents and staff.They always brighten our day and we love having them come to visit.Our residents so look forward to their program each month.My favorite memories include watching two residents dance to the music at the Rehab Center.The next month one of the two was gone — he had passed away — but that sweet memory remains.There was such joy on their faces as they enjoyed the dance and the music.Then there was the first time the Hartfords came to Bethany in Council Bluffs. Claire cultivated an instant new friend as one of the residents (a very elderly widow) was crying after the show.Claire went over to ask if she was okay and provide comfort. She told Claire, 'That was wonderful!That last 45 minutes was MY life in pictures and music! Thank you so much for coming!'She couldn't wait for the next one and on and on it went.That dear lady always sat right by Claire each time they came.It was so sweet to watch their friendship blossom.
"I love seeing Denny & Claire greet each person who comes before the program starts and then stick around and thank them afterwards. They are always kind and grateful for anyone who attends because they know it sometimes takes a great effort for residents to make it to the show. The Hartfords always introduce themselves and they talk (on every subject under the sun) with anyone who wants to chat. They truly care about the residents and it shows. Everyone feels loved by Denny and Claire.
"It's also fun to watch the other staff members who come into contact with Denny and Claire.They always comment on how nice they are.I just smile because I know the real reason; namely, because they love Jesus and He pours out of them into others.They are the best!Please don't let them stop doing their music program."(Ann Slabaugh, Immanuel Village)
Wow. Our profound thanks to these activity directors, several of whom have become dear friends, for writing such encouraging reports. And I hope you realize that the blessings they refer to are also pointed to all of you who help us in this work with your prayers, your financial donations to Vital Signs Ministries, and every note, call or conversation that helps us stay the course. Thank you so much!
Quickly, before I close this month's letter, let me say that the other elements of Vital Signs Ministries are going apace, including speaking engagements (5 just in the last few weeks), prayers at the abortion business, writing for the blog and other projects, preparing for our quarterly Board meeting AND the letter-writing party on Monday, March 23rd at 7:00 PM at our house AND a special "Hobbit Brunch" at our home on Saturday morning, March 28th at 10:00 featuring an intriguing 30-minute video from Dr. Peter Kreeft exploring the religious values inherent in JRR Tolkien's The Lord of the Rings trilogy AND providing for nearly 3 dozen young adults to be our guests at the Assure Women's Center banquet on Thursday, April 2nd.
But more on all these things next month. Bye!