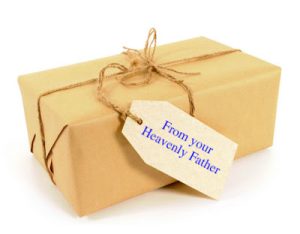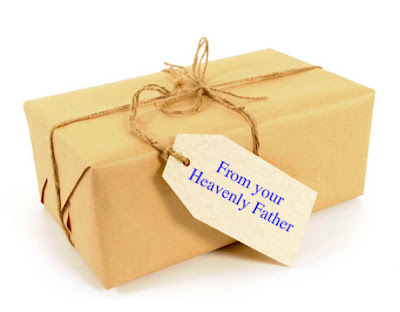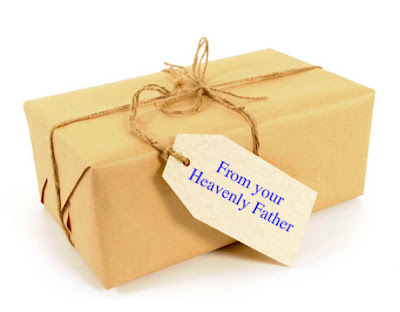 Among the Scriptures I've been studying, thinking about, and using in my prayers of intercession is this Psalm 84:11. "For the Lord God is a sun and a shield. The Lord gives grace and glory. No good thing does He withhold from those who walk uprightly." (NASB)
How wondrous and sweet is that promise. Imagine, absolutely no good thing will He withhold! Because God is ever gracious to His children and because He is our guide (sun) and protector (shield), He gives us, as it is written in 2 Peter 1:3, every good thing we need pertaining to life and godliness. Wow.
But let's go even farther with this idea. Remember Jesus' words to the disciples as recorded in Matthew 7:11. "If you then, being evil, know how to give good gifts to your children, how much more will your Father Who is in heaven give what is good to those who ask Him?" And the apostle James writes in 1:17 of his epistle that "every good thing given and every perfect gift is from above, coming down from the Father of lights, with Whom there is no variation or shifting shadow."
Of course, it's crucial to understand that these promises do not mean that God is our butler. He is not an errand boy or a genie who is obligated to supply whatever we wish. Oh, no; God is the omniscient sovereign Who knows what is for our forever good, those exact things that will most bless and exalt us for all eternity. Thus, we can trust His character as well as His power to give us what is truly best for us…always.
Do we get frustrated when it seems that God doesn't answer our prayers? Sure. Do we wonder why His distribution of blessings seems uneven, sometimes even unfair? Yes. And do we chafe at the waiting process, the denial of self, even the suffering that often precedes what will be the "proper time" of our exaltation, as it's put in I Peter 5:6? Certainly. But the verses I cite in the beginning of this note are among the many which remind us of the unshakeable foundation upon which our trust in God's mercies must confidently rest. We can rely upon our Savior to give us what eternity will sparklingly reveal were the very best gifts we could have ever received.
Our natural perspective is limited, even distorted, by our desires for temporal comfort and happiness, for peace and success. But the Lord urges us to look further ahead than those temporal conditions and to calmly trust in His kind providence. And, make no mistake, God is looking forward even more than we are to the day when He completes His gift-giving to us, to that victorious day when all things are reconciled to Him and we enter into the everlasting splendor of the new heavens and new earth. And, in the meantime, we hold on to such glorious truths as Romans 8:18, "For I consider that the sufferings of this present time are not worthy to be compared with the glory that is to be revealed to us" and 2 Corinthians 4:17, "For momentary, light affliction is producing for us an eternal weight of glory far beyond all comparison."
Before I close my comments on Psalm 84:11 and the other "good thing" Scriptures mentioned earlier, let me also emphasize their existential applications; that is, their relevance to our walk in the Spirit today. For instance, the context of James 1:17 shows that the good gifts that come from the Father of lights center upon the strength and wisdom He provides His children to escape temptations. God's good gifts sanctify us. They allow us to turn from evil and to instead "prove ourselves doers of the word." Also, Jesus' question recorded in Matthew 7:11 is to encourage specific prayers of faith for maintaining holy, unselfish behavior. And finally, Psalm 84:11 emphasizes that the good things of God are given to "those who walk uprightly." That's a very important condition for the blessings. Careful, consistent, and humble dedication to God's Word keeps the channels clear so that He will pour out upon us all needed mercies.
How comforting these truths are. And challenging too. But they remind us of how glorious and gracious is the God we serve, One Who gives us all good things to empower our service to Him today and which will be completed and added to in the forever life that awaits us. So keep praying, dear friends. Keep trusting. And let there be a fresh spring in your step today as you walk uprightly toward glory.