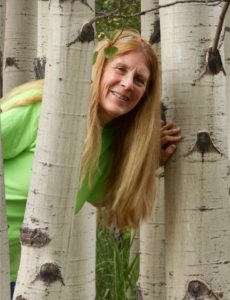 Claire Hartford (actually, Claire Marie Theresa Aylward Hartford!) was born and raised in Lincoln, Nebraska. She was the oldest daughter in a family of eight children and was educated at Cathedral School and later at Pius X High School. Being very close to their father, it was a severe tragedy for the kids to lose him to a massive heart attack when he was a relatively young man. Claire's mother, Evelyn, bravely took over the helm, raising the children even as she returned to work to provide for them. Claire was 12 when her dad died.
Graduating from Pius in 1970, Claire migrated north to Omaha to attend the University of Nebraska at Omaha. As a freshman, she shared an apartment with high school friends and waited tables while beginning her preparation to be an English teacher. But her university career was put on hold for awhile after that tumultuous first year – a year in which 1) she made the momentous decision to receive Christ as her personal Savior and 2) by accepting Denny's proposal of marriage. They were wed November 4, 1971.
Claire returned to UNO in 1974, eventually graduating with a Bachelor of Science in Secondary Education (English and Journalism). She started teaching at Bellevue East High School in January of 1977 and was an effective, popular teacher there. She "retired" however in 1986 in order to assume full-time duties with Vital Signs Ministries. Those tasks have involved arranging and overseeing Denny's schedule, running the computer, correspondence and phone contacts, organization, finances, occasional speaking, and participation in virtually all of Vital Signs' outreach. Claire has also served during all of our more than 30 years of ministry as our primary sidewalk counselor and was a key leader in the AAA Crisis Pregnancy Center (now Assure Women's Center). She has also accompanied Denny in travels to Germany, England, Poland, Canada and various locations around the States.
Claire has a passion for literature. In fact, she and Denny formed the Notting Hill Napoleons Literary Society which has been reading and discussing quality books for over 25 years. They also love gardening and lawn work, old movies, entertaining and music, everything from classical to big band to classic rock and roll