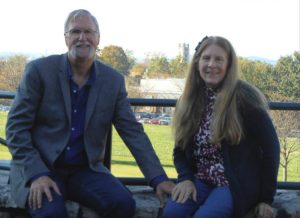 Denny Hartford is the founder of Vital Signs Ministries and has directed the ministry for over 40 years. A courageous and creative Christian activist, Denny has maintained in those years a busy regimen which has included preaching and teaching, (including 26 international trips), radio broadcasting, sidewalk counseling, ministering to seniors, blogging, and writing a highly-acclaimed novel, The Christmas Room. In addition, Denny and his wife Claire were the principal founders of the AAA Center for Pregnancy Counseling (now Assure Women's Center).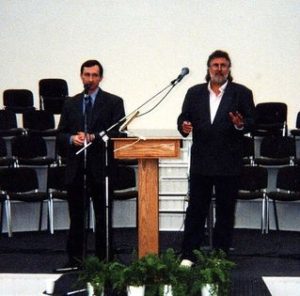 President Reagan once wrote this thank you note to Denny, "There is no cause more noble, no cause more necessary, than to restore full legal protection to innocent unborn children…You have been in the thick of the struggle, and your courage and effectiveness have inspired many others…God bless you."
Denny possesses a Bachelor's degree in Liberal Studies from the University of Nebraska at Omaha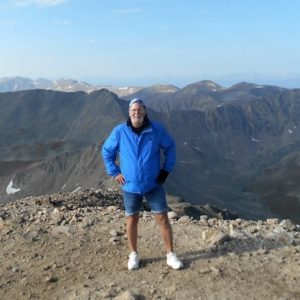 , graduating magna cum laude, and a Master's degree in History from the same institution. He and Claire (a former high school English instructor and now a leading pro-life activist herself) have been married 51 years. Denny's interests include classic literature, music, and a rather rigorous regimen of physical exercise. For instance, he recently celebrated his 71st birthday by climbing his fifth Colorado 14er.