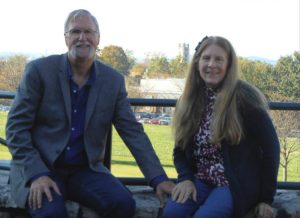 Denny Hartford has been the Director of Vital Signs Ministries for over 38 years. A courageous and creative Christian activist, Denny has not only led one of the most active pro-life agencies in the nation, he also has maintained a busy regimen of traveling, speaking, radio broadcasting, writing, sidewalk counseling, ministering to seniors, and organizing similar ministries across the nation. In addition, Denny and his wife, Claire, were the principal founders of the AAA Center for Pregnancy Counseling (now Assure Women's Center) and Denny wrote a highly-acclaimed novel, The Christmas Room.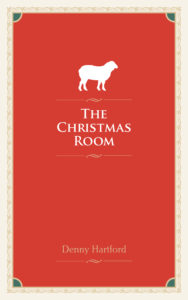 Denny's contributions to the Omaha community and especially the pro-life movement have been recognized in several ways. In 1984, he was asked by Nebraska State Senator Bernice Labedz and then-Governor Robert Kerrey to accept a position as the 7th District's State Senator when it was unexpectedly vacated, but Denny decided he could better serve the cause of Christ and His "little ones" as a non-political Christian activist and he declined this prestigious offer. Denny's work has been gratefully acknowledged by such leaders as Joe Scheidler; the Director of Boys Town, Fr. Val Peter; the late U.S. Senator Edward Zorinsky, Governor Kay Orr; Congressman and Mayor Hal Daub; and even President Ronald Reagan. Indeed, President Reagan wrote this thank you to Denny, "There is no cause more noble, no cause more necessary, than to restore full legal protection to innocent unborn children…You have been in the thick of the struggle, and your courage and effectiveness have inspired many others…God bless you."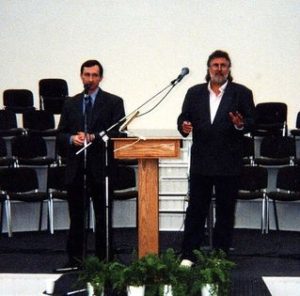 Under Denny's leadership, Vital Signs Ministries has untiringly championed the sanctity of all human life in a variety of services. Indeed, a hallmark of the ministry is a defense of the sanctity of human life which is 1) comprehensive and 2) deeply grounded in the Word of God. Through all of this, Denny has continued a ministry of inspirational and informational public speaking, testifying before innumerable audiences throughout the U.S. and in Canada, Great Britain (4 lengthy speaking tours), Germany (2x), Russia, Nigeria, India, Poland (3x), Burkina Faso (2x), and 11 times in Belarus regarding the case for the sanctity of life, the gracious invitation of the gospel, and the necessity of Christian activism. It is a responsibility that has involved him with civic groups, churches, schools, pro-life events, the state Legislature, and hundreds of media interviews.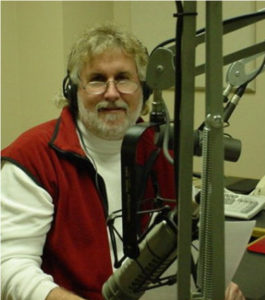 In specific media outreaches, Denny has produced and hosted the radio programs Doers of the Word, Vital Signs, and Vital Signs Weekend. These popular programs have featured not only Denny's own insightful commentary regarding a whole host of critical issues, but the perspectives of innumerable Christian leaders who brought their learning and experience to bear on these matters.
Denny possesses a Bachelor's degree in Liberal Studies from the University of Nebraska at Omaha, graduating magna cum laude, and a Master's degree in History from the same institution. Denny has been a Christian since the spring of 1970 when he was converted to the Faith through the ministry of Young Life in his home state of Colorado. Denny later moved to Omaha where he worked with an inner-city evangelism and discipleship ministry, the Christian Brotherhood. Following his marriage, Denny's primary Christian service was conducted through his church, home Bible studies, Inter-Varsity Fellowship and Metro Right to Life until helping found the Omaha Christian Action Council in 1982. He and Claire (a former high school English instructor and now a leading pro-life activist herself) have been married 49 years.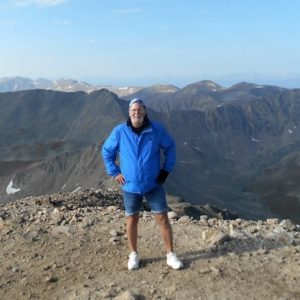 Denny's interests include reading he and Claire started the Notting Hill Napoleons, a book club concentrating on quality literature that is now in its 28th year), music, and a pretty rigorous regimen of biking and hiking. In fact, he recently celebrated his 69th birthday by climbing his third Colorado 14er.